The other evening it was still 80 degrees after supper (Yeah, I know I'm pushing some friendships here) so we decided to take a five mile drive up to a small pond where waterfowl gather. It is on a private ranch so you have to peer through a fence, past brush and trees, often with good luck. It is perfectly safe, right beside a main road, and a local birding hotspot.
There's a big dip in the road just before the turnoff and I had seen headlights approaching and was cautious. Sure enough, just as we pulled on to the little path that goes up by the fence, a state trooper was pulling someone over. We watched that as I approached the pond and when we looked left, it was a "Holy "&@$!" moment. Here's what we saw: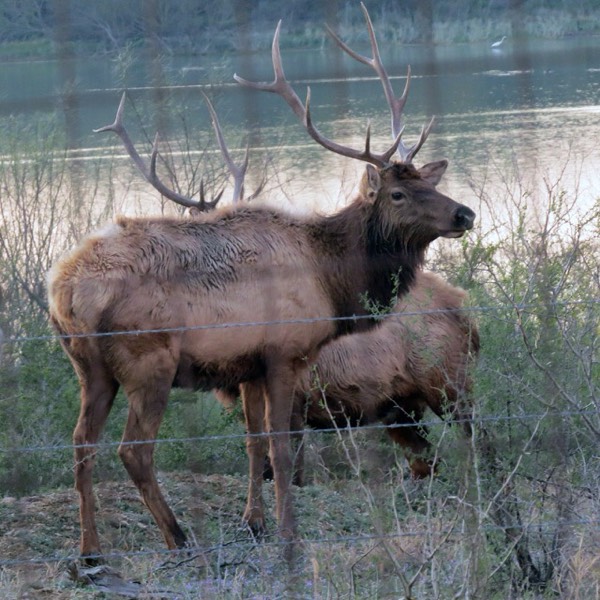 Now I knew that there were some elk out on the vast tract and had seen one way off a few years ago, but these guys could almost stir our coffee. There were at least four who just moseyed off as I took a few photos.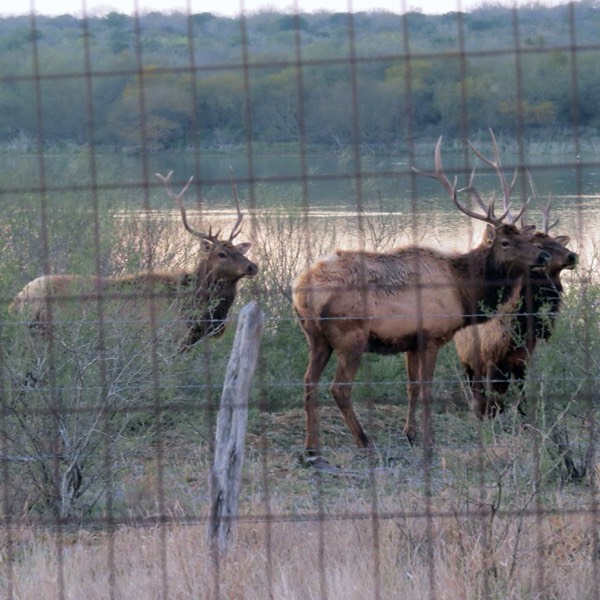 You can see some Wales from Northern Shovelers and Gadwalls in the background and the first photo has a Great Egret fishing. I did get a new bird for the county – a Black-crowned Night Heron on the far bank.
Driving back with the truck windows down and the last of the sunset fading over Mexico, it just had been a great hour. We have no TV and lousy internet but there are certainly trade offs. Adios, amigos.