January is always a dicey month, weather-wise and we took an extra day to better prepare and to give me a chance to check Grow Compost for the other rare gull that has been hanging out there. Sure enough, driving in for a quick check, I spotted the Glaucous Gull – a life bird among the chickens and Herring and Great Black-backed Gulls.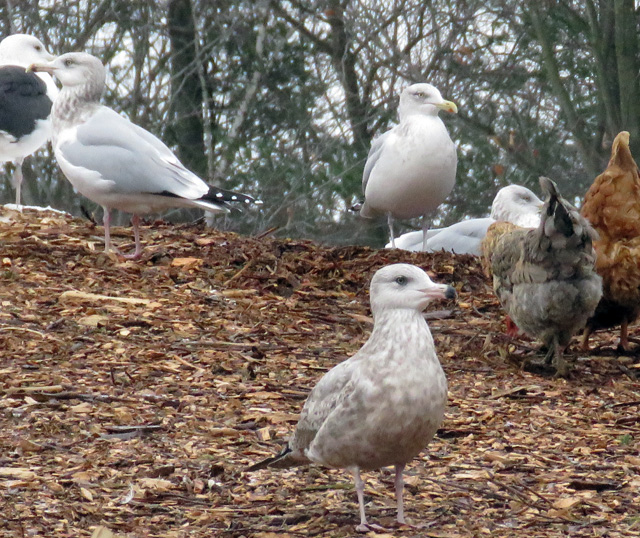 Thanks to our friend Terry with a last minute sanding job on the icy driveway, I positioned the Interstate in downtown Montpelier and early Wednesday morning, we launched for Pennsylvania. It was a long trip but uneventful although the tractor-trailers on I-81 were their usual challenge — many of them and all moving fast.
We visited Sally's brother-in-law in Charlottesville, Virginia the next night and after a long drive and just beating a sleet event, we hunkered down during a tough storm that shutdown the region. Two days later, we are at Fontainebleau State Park in Louisiana still battling sub-freezing nights but the forecast is great. Yesterday, we took a cold walk and saw dozens of Eastern Bluebirds and other neat birds, including this Red-headed Woodpecker who was feeding with his buddies.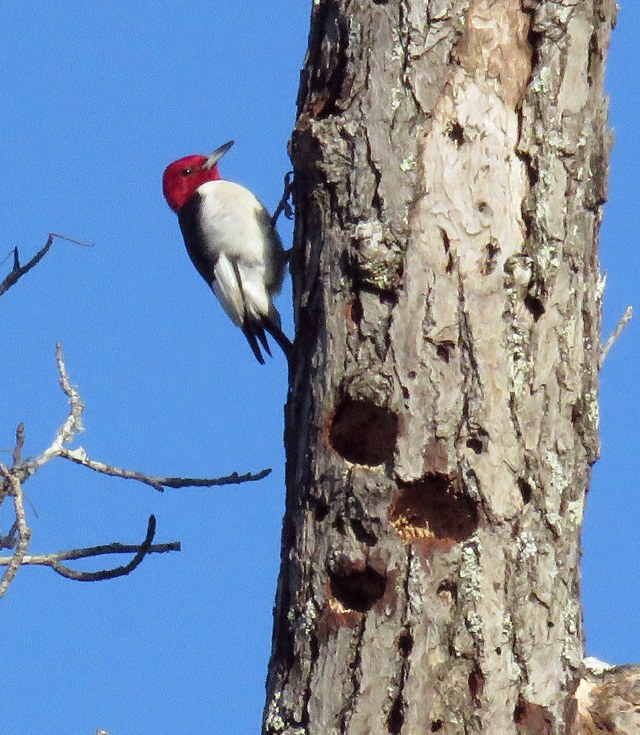 Today is a thawing-out day for the rig and for us. We intend to stay here for a few days after a long trip and wait for the 70 degree temperatures tomorrow.