One of the "must-do" trips when we are a Goose Island State Park is to get to the [Aransas National Wildlife Refuge](http://www.vtbirder.com/aransas-national-wildlife-area/) so we loaded up some lunch, our birding gear, and the dog and headed out yesterday morning. It's only a short trip, much of it at 70 mph, and it is always a bit unreal to take the narrow roads through cotton country. The fields are continuous black soil, flat as can be, cut only by irrigation ditches. Way off, like mirages on a desert, trucks float along just on the horizon. It's about as far removed from Vermont as possible.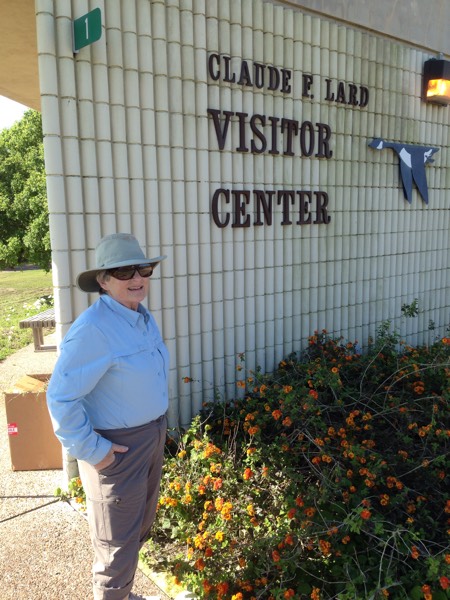 The refuge is large and being remote, not that busy, even on a weekend. Mary and I get in free with our Senior Pass (one benefit of getting old) and there is a pretty driving loop along the coastline with several overlooks.
The first stop after the impressive visitors' center is the alligator viewing pond. They've constructed a new viewing platform and right below it was this young alligator, taking the sun. It's Mary's type of alligator viewing – there's no way, unless he sprouts wings, that he's going to bother her.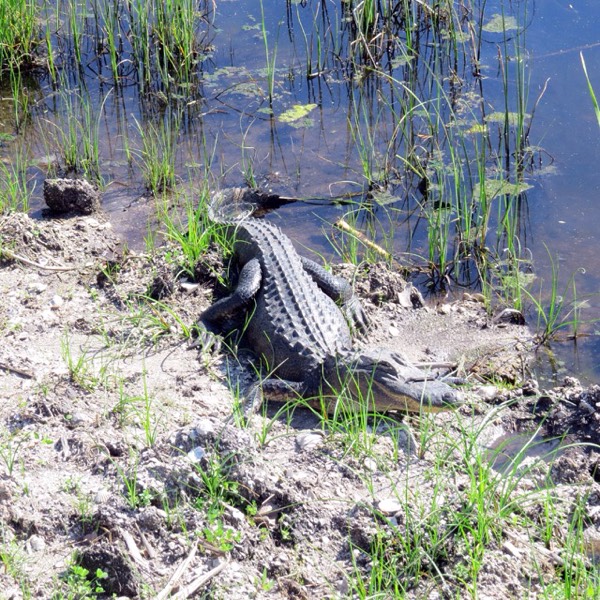 The birding was so-so with the exception of Scissor-tailed Flycatchers, who have just begun to show up. Some will stay here, others will continue their migration northward. There were over a dozen and all were having trouble perching in the stiff breeze. This one balanced on a sign.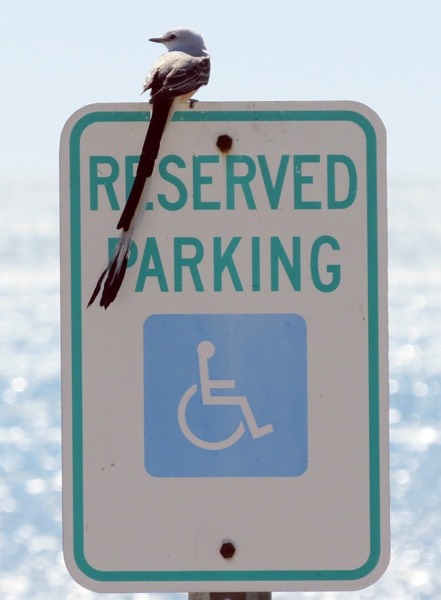 As did this one.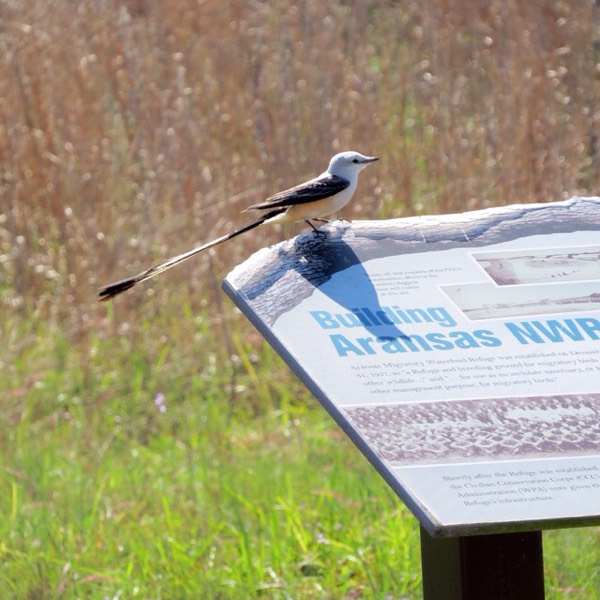 Later, after seeing a couple of Whooping Cranes from the elevated platform, I thought I saw a bunch of white birds way up high. I tried to get my binoculars on them with no luck, finally giving up. I told Mary that I must have mistaken a swarm of insects for a flight of birds.
We moved on, driving the long scenic loop, when I thought I saw a similar group of white objects. I stopped the truck and realized right away that they were birds that showed up when the sun was on them but disappeared when they turned away. They were making large circles, thermalling and drifting with the wind. I got Mary on them and through the binoculars, could see that they were White Ibis. My camera didn't focus well but you can get a sense of the neat swirling birds we were seeing.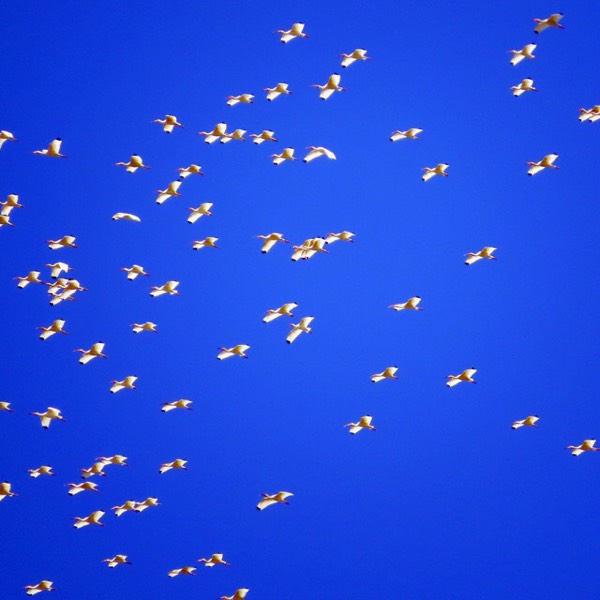 The temperature showed 80 as we stopped in a grove overlooking the water. The wind, while making casual dining a workout, kept the bugs (which were there) away. It was a nice Saturday morning in southern Texas.