After trading some honey for future goodies from my friends at the Post Office Cafe, Penny and I launched on a short shakedown cruise. My brother had lent me a bike rack so we strapped on the old man's bicycle and we were off.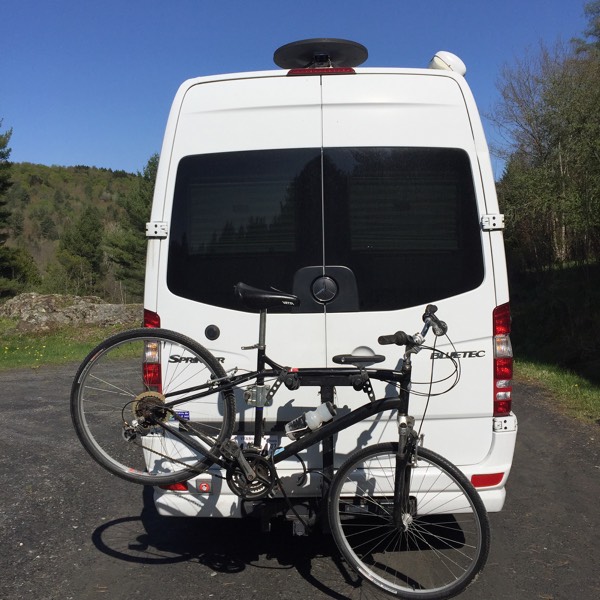 One of the objectives is to zero in on just what I need to bring on next month's western trip, where to stow stuff so that it doesn't shake, rattle, and roll as we head over rough spots and negotiate curves. We never heard that when it was all back in the trailer.
Since we had plenty of time and a gorgeous Vermont day, I decided to take Route 100. It was a good diversion – just plain Vermont for much of the way. It is definitely a ski route as we first hit Sugarbush, then the Killington complex, and then Okemo in Ludlow.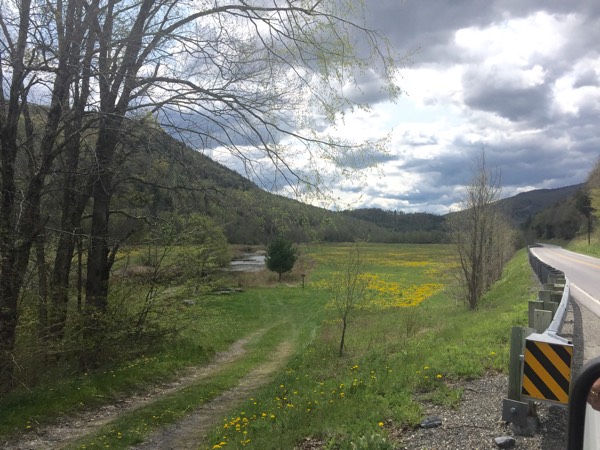 As is the case every summer, there were several one lane bridge repairs and many resurfacing projects. We complain about potholes for six months and traffic delays the other six. Friday was too perfect a day to fret over some stops besides, I had no schedule and Penny certainly did not.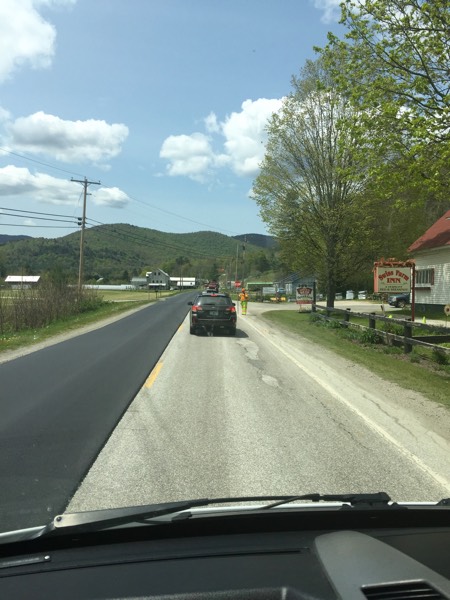 One of my favorite spots of this route is the chain of lakes north of Ludlow where a half century ago, I spent several great summers at Boy Scout camp. Now a state park, Camp Plymouth was special. A good friend from those times – a long-time classmate – Doug Allen said to me not too long ago, "Dick, I often wish I was back there weaving lanyards out of gimp." I certainly agreed.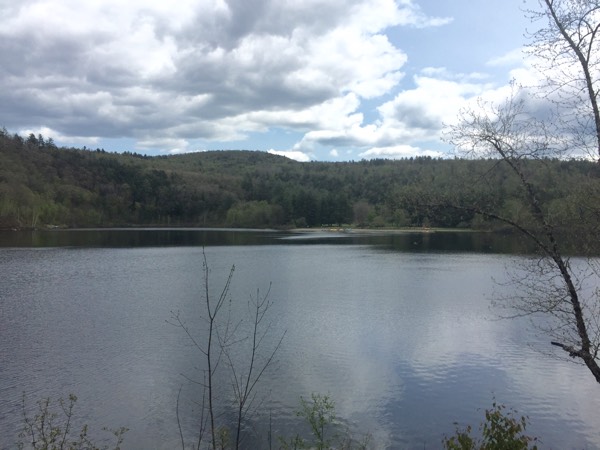 After Weston, where Dad was in the CCC's, we came to South Londonderry, Mom's hometown. There are no relatives left there but many memories.
Mary and I came here to Winhall Brook Campground last fall and loved its peacefulness and beauty. This time I opted for one of the no-hookup sites along the brook.
Of course, the narrow bridge is always a bit of a challenge.
So, Penny and I are on a grassy site right beside the brook. It's quiet – bird song and gurgling water noises. We just took a good bike ride down the rail trail and after a decent supper, need to go to town for bread and a 3G signal.