Recently, I mentioned our new-found interest in nesting birds. Yesterday, we were watching Verdins bounce from limb to limb singing away when I saw one scoot into a cactus and disappear. Another nest?
Here's the bunch of twigs we saw.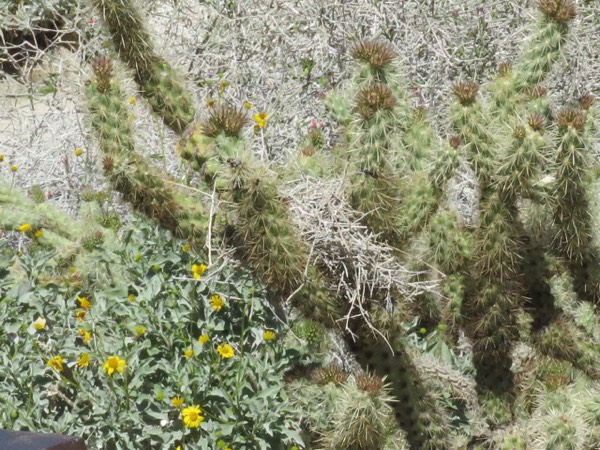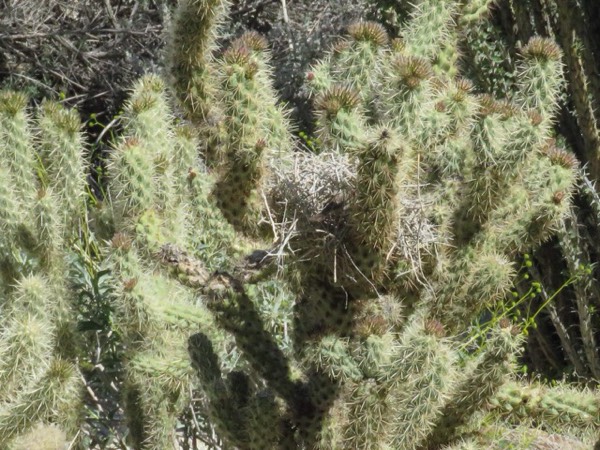 I could see some movement in the bundle of twigs and sure enough, out popped a Verdin.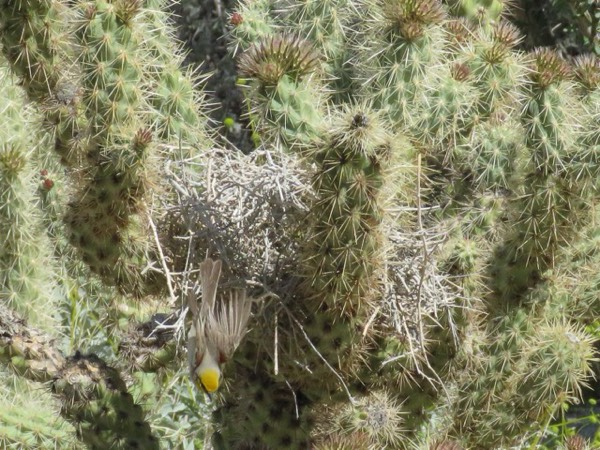 Sally watched as the Verdin flew off to nearby sage bushes breaking off twigs, and warning me as the bird returned as I kept the camera on the nest.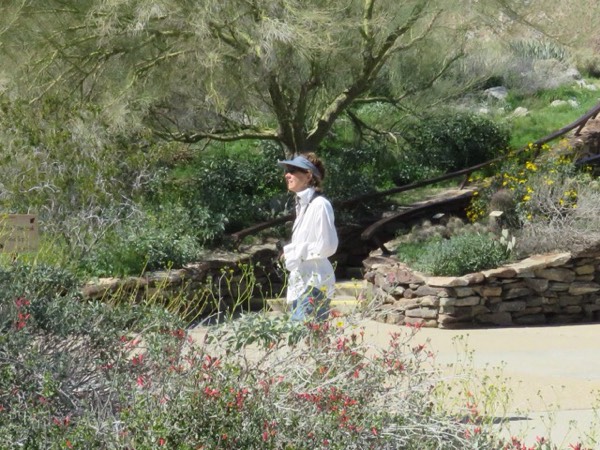 I can't brag about the photos but here are a couple of construction in progress.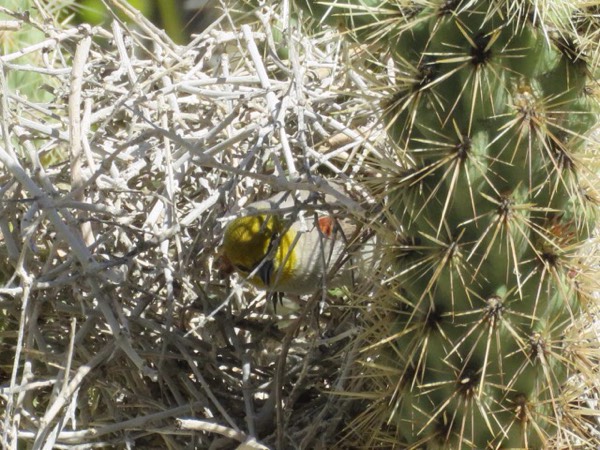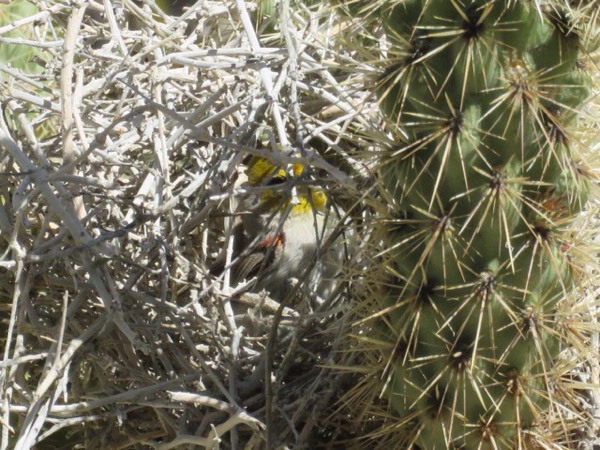 We watched for ten minutes or so, entranced by the steady work of this little olive-capped bird. Slow birding can bring some lovely experences – it made our day.