Just across the Rio Grande from Big Bend NP is the tiny community of Boquillas de Carmen, which for decades, had a close relationship with park visitors – until 9-11.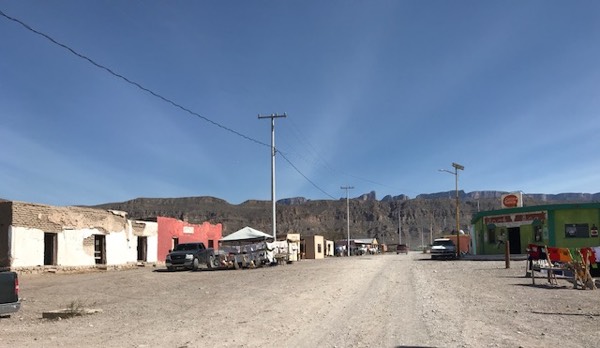 Then, in early 2002, the crossing was closed and remained closed for eleven years. The residents moved away and worked and lived elsewhere, most 250 kilometers distant. Only since early 2013, have visitors been once again allowed to cross. The community, while still very poor, is rejuvenated. We had a wonderful visit – the highlight of our Big Bend trip.
You start with a rowboat across the Rio Grande. ($5 round trip)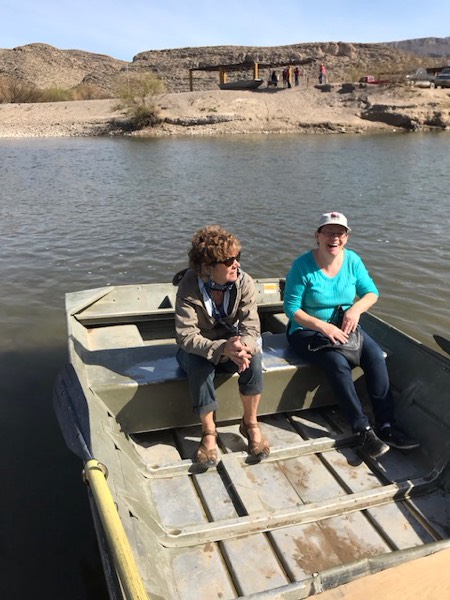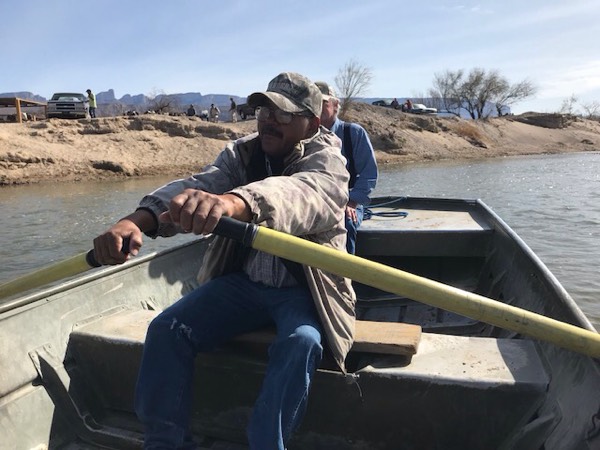 Then take a burro, horse, or pickup to town. ($5 round trip)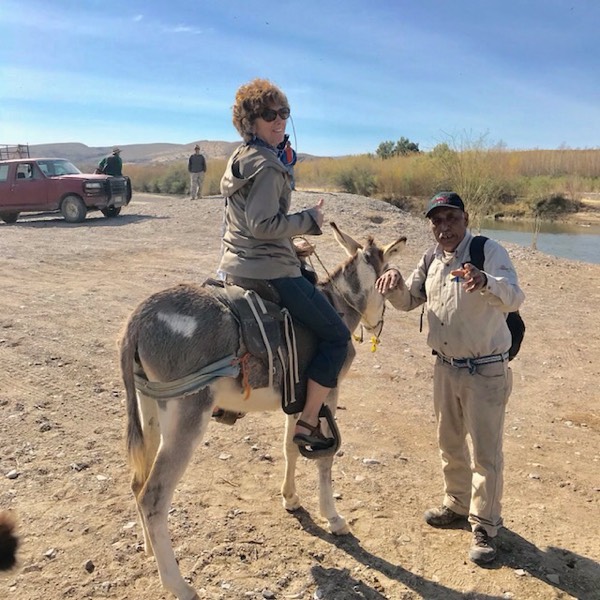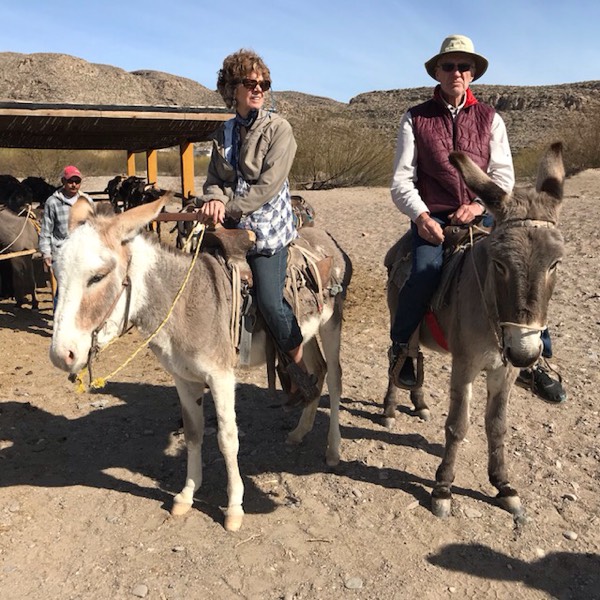 Plodding along on a burro on a dusty trail in 80 degree temperatures, it was not hard to think about how long it would take to reach the distant mountains in the 1800's.
We hired Estoban, a guide, to support the local economy and because he was helpful – Sally got in some good Espanol practice.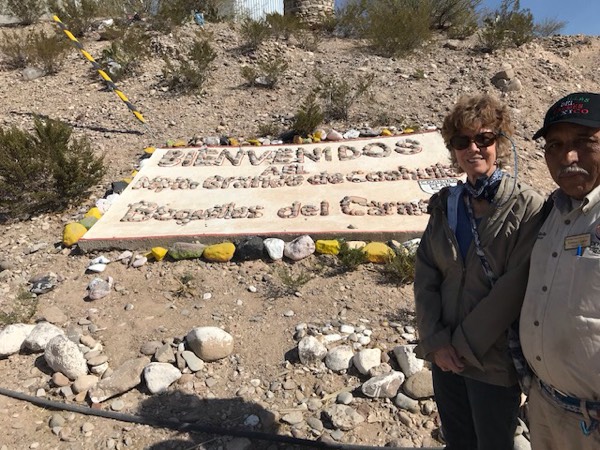 Some village scenes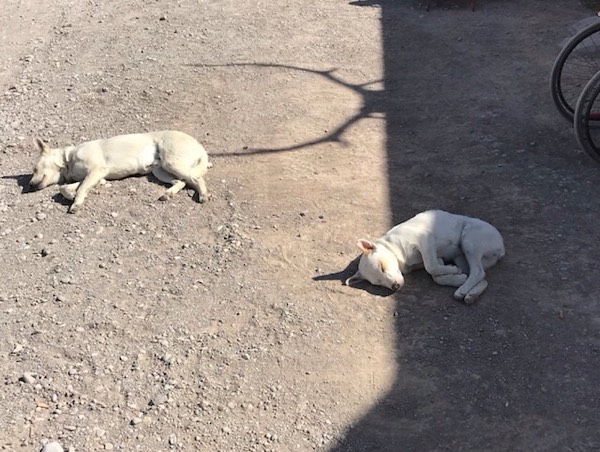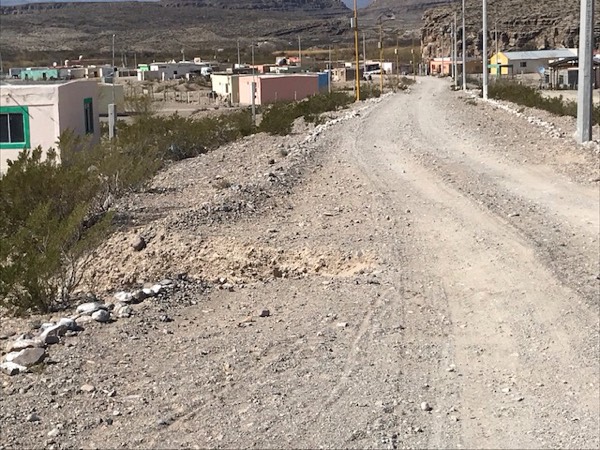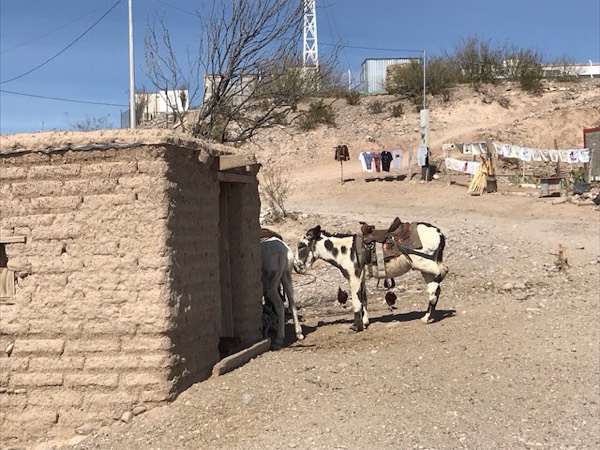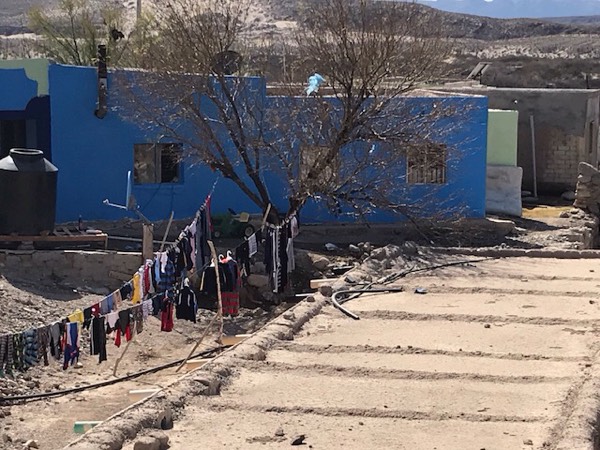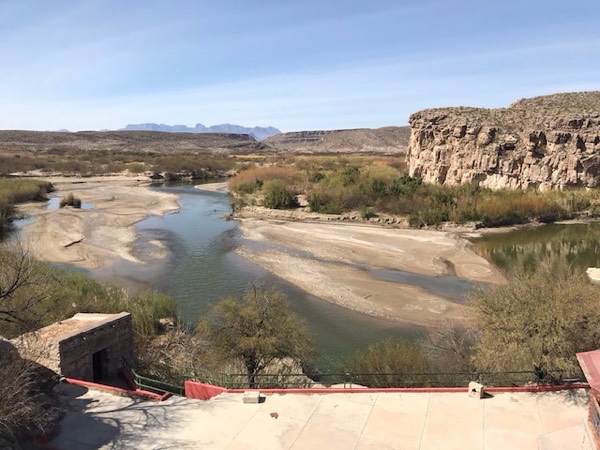 We had a nice lunch in the shade – I had the goat tacos which were good, and about as adventurous as I get culinary speaking.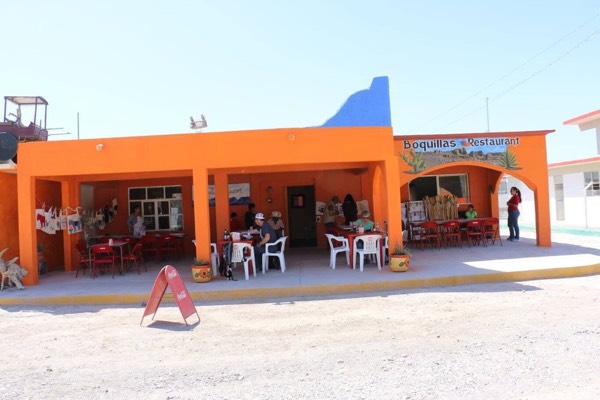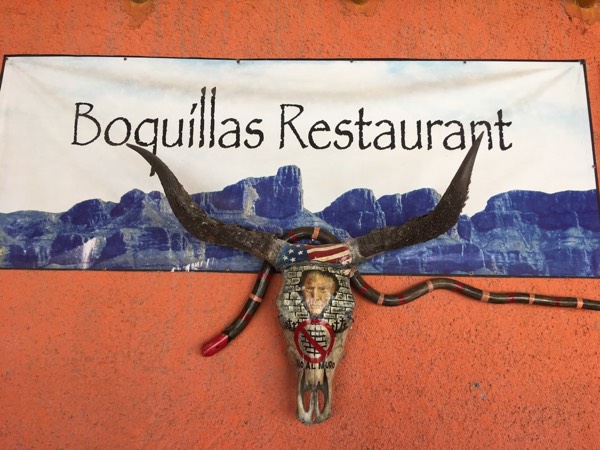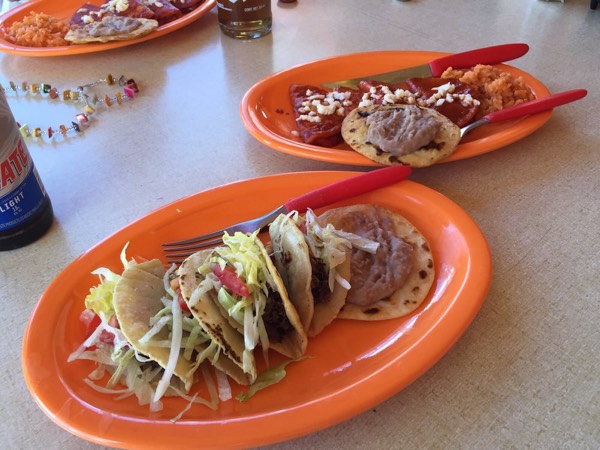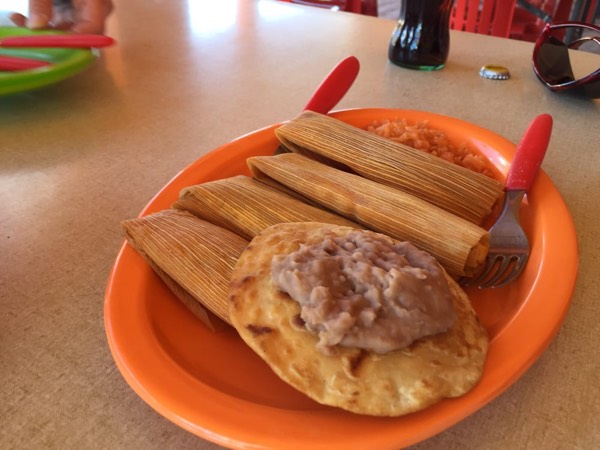 Many of the residents sell crafts – Sally bought from this woman's family.

It was a great experience and a reminder of how good our relations have been, and are, with our Mexican neighbors.