Mary noticed that the shiny Airstream as we drove down our loop at the state park, and I nearly hit a post gawking at it. Not only was it an antique, it was self-propelled and towing a Jeep. Here's what we saw: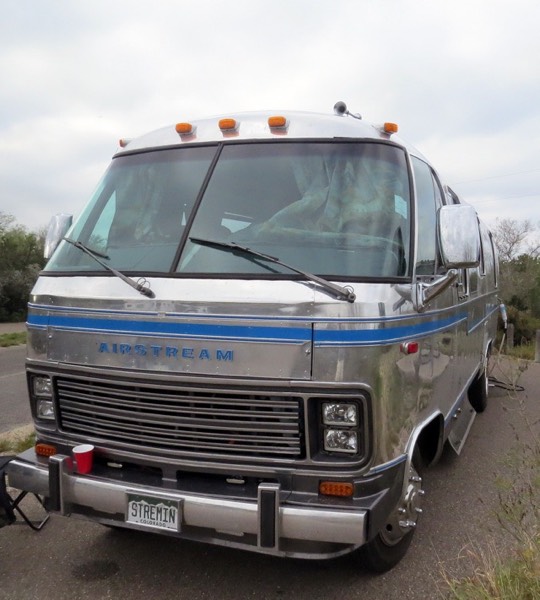 I walked Penny past it yesterday morning and later at our rig a voice asked, "Did you polish that yourself?" Steve and Ann were out for a walk so, after asking, we heard some of the story of the vintage Airstream.
Steve told me that he bought the 28 foot unit for $5,000 and it was a wreck. "The windshield was so cracked and crazed that I had to drive it home with my head out the window," he said demonstrating the technique. "It leaked so much gas that I had to carry gas cans and stop and fill it every few miles. people thought I was crazy." His partner Ann just grinned and certainly didn't disagree.
It went into his garage and didn't emerge for four and a half years, as he worked on it in his spare time. By then, he'd replaced the engine and complete drivetrain (did I mention that he was a GM mechanic?), replaced the dashboard and much of the interior, and spent neTly five months polishing it.
I have had enough experience stripping and polishing an Airstream that I could relate to that. The rest of the work is well beyond my ability or life expectancy.
To top it of, he even has a cool license plate.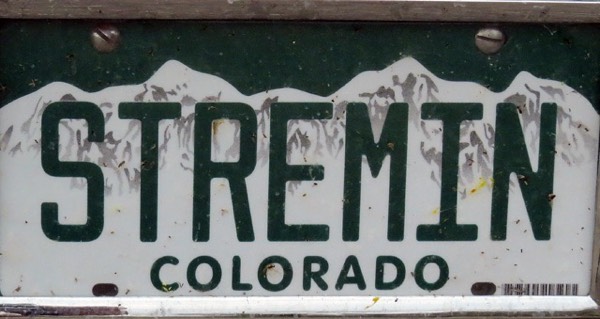 And is an angler and free spirit as reflected on his spare tire cover: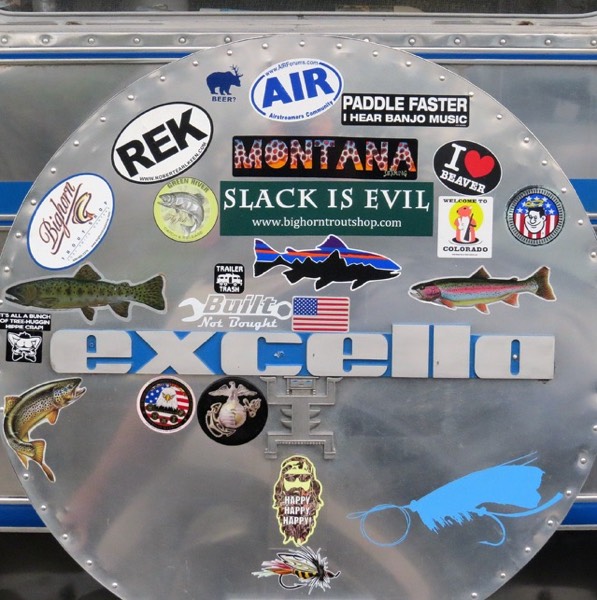 Airstream are rather rare out here – we often are the only one in a park. To have one arrive that is so unique and beautiful is a treat. Happy "stremin."