After several weeks of repairing a rotted area of the front entry to our house, with the wonderful help and guidance of my brother Barry, I decided that a change of scenery might be nice. I had been wanting to check out a campground in southern Vermont so when Mary said that she was all for a getaway, and I checked availability, we were reserved for three nights at Winhall Brook Campground in South Londonderry.
This is our first experience with Corps of Engineers sites so it was great, if unusual for federal areas, to find that they had a section with water and electric hookups, which given the nighttime temperatures in the forties, were important to us.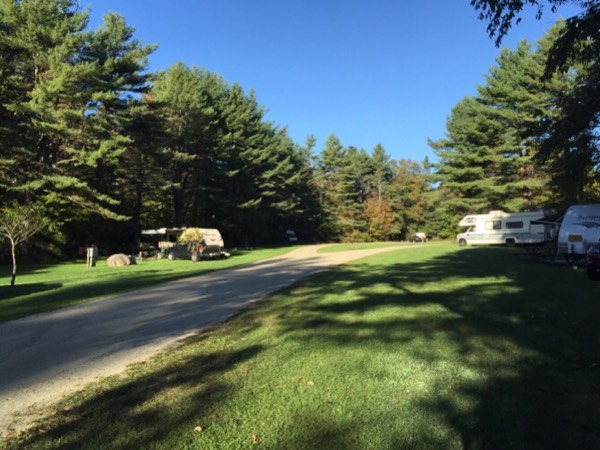 The Airstream had been sitting down under the pines for a month so I moved it up to the house, removed some road dust outside and cobwebs inside, and then began the process of restocking it for the trip.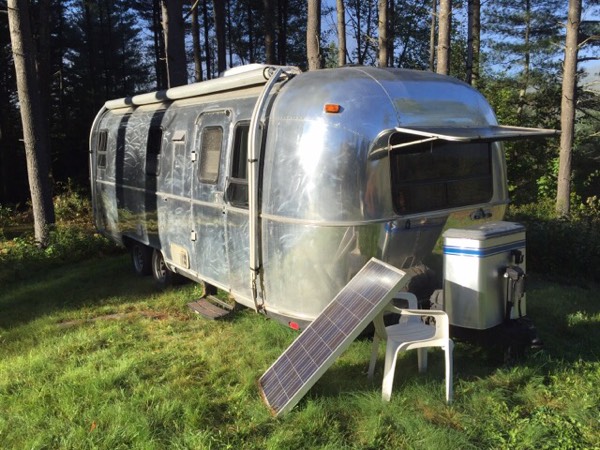 The trip down Sunday was easy – a beautiful Vermont day with light traffic. We picked up Route 100, Vermont's ski highway which runs through the heart of the state, and saw dozens of motorcyclists and many a cyclist out for a Sunday ride. The meandering road and scenery is fun, even while hauling a trailer.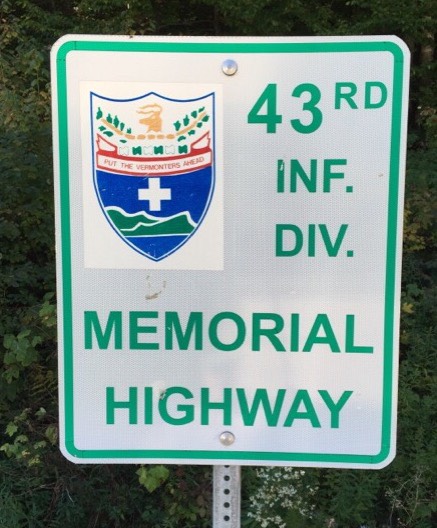 No one was at the campground's welcome center so we headed out to our site, having pre-registered. I was concerned about the narrow bridge we'd have to cross (limited to vehicle 42′ or shorter – our truck and trailer is 45′) but it we had no problems. It was tight and I tucked in my mirrors.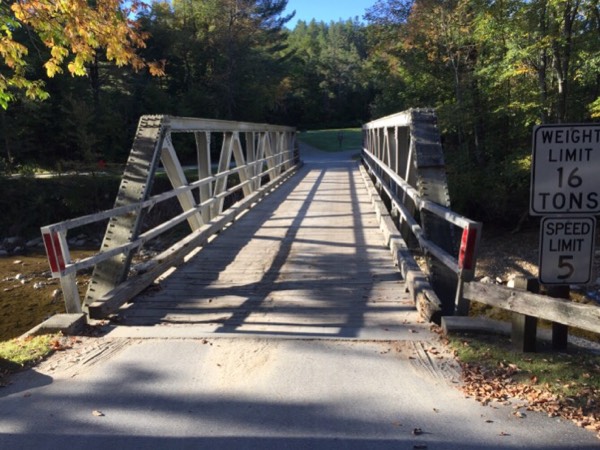 We met the host, found our level spot in amongst the trees, and set up with ease. The power is strong, the water tastes, great, and the neighbors our quiet.
There is no cell coverage but the office has a good wifi signal. After a good night, we have warmed up the trailer and Penny and I are heading out for a chilly bird walk.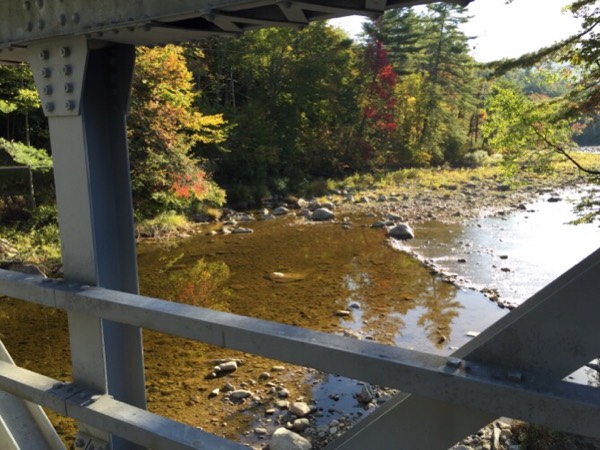 Put this campground on your "to-do" list. Did I mention that with the interagency pass that it's only $13 per night? Best deal we've seen in years – for one of the best campgrounds we've visited. What's not to like?