Friday would have been our 54th anniversary so while it was a bittersweet day, I decided to start it off with some birding at San Eligo Lagoon, one of my favorite spots in the area. Penny and I hopped into the van and ventured into the maelstrom of traffic called "the Five." It's always busy and even though my trip was only about six miles, it got my heart rate up. I think the Vermont plates and white RV stir up the juices in drivers already juiced up on caffeine or whatever.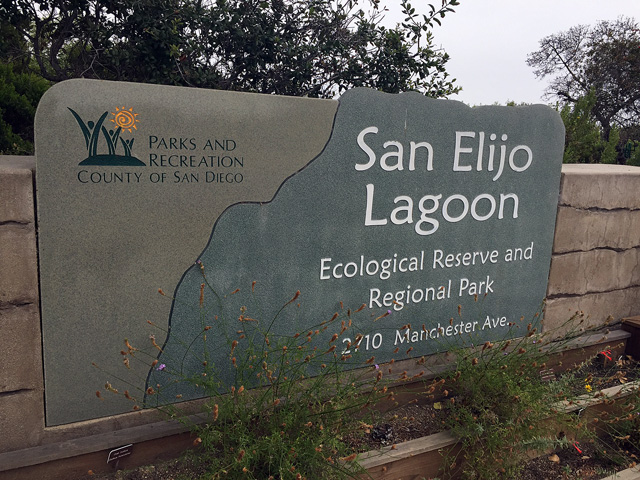 I've only birded here in winter and was not prepared for the many dog walkers who use the trails at the refuge. I spent as much time watching for dogs as I did birds, and Penny was her usual obnoxious self with most of the dogs we encountered.
I use the Birdseye app to check locations for recent sightings, especially stuff that I have never seen, and I had three birds on my target list. I got the first one, a Black-headed Grosbeak, in the first five minutes. The lighting was poor and branches screwed up the focus but I got the darn thing.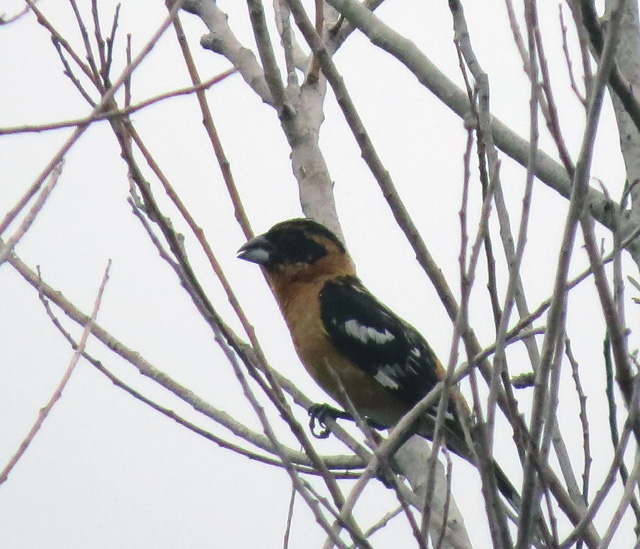 Another recently-sighted bird that I hoped to find was a Ridgeway's Rail. I'm used to furtive rails that are almost impossible to see but this guy was right out on the mud flat, oblivious to me across the estuary. These are on the Federal endangered species list.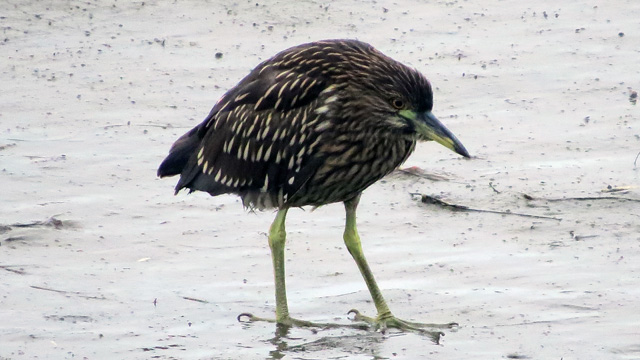 This bird is not in most bird books — it was a recent split formerly being the Clapper Rail. I did a little research and found this about Ridgeway:
So, who was Ridgway, and why did he earn a rail? Robert Ridgway was a giant of late 19th and early 20th century American ornithology. He worked at the Smithsonian Institution for 55 years, 43 of them as Curator of Birds. He was also a founding member of the AOU and later its president, and during his lifetime he described more new taxa of American birds than anyone else, among them the nominate subspecies of the rail that now bears his name. Ridgway's taxonomic judgments overall have stood the test of time so well that some modern ornithologists still say, only half-jokingly, that rule #1 is: Ridgway was right.  by Dave Quady on Golden Gate Birder
The other bird I was looking for was an Elegant Tern. I figured I had to get closer to the ocean so I moved the van to the other entrance to the Lagoon and walked down the dusty trails. There were no dog walkers around and we were enjoying a nice California morning with lots of sparrows, wrens, hummingbirds, and bushtits. After a while, I saw a tern way off and got him in the binoculars, willed him to fly towards me and sure enough he did. As he passed I could see the long black crest that goes down the nape and heard the call as he departed. No time for camera work, I was just glad to get such a good look.
It was a good morning on a tough day.