One of the benefits of doing a big year in another county is to explore new birding places.  Yesterday I did that when I visited the Babcock Nature Preserve, a pretty 1,000-acre area of forest that serves as an outdoor laboratory for field biology, ornithology and environmental science courses at Johnson State College.  It has a large b0g, three ponds, and lots of deer flies.  
The dog and I arrived about 9 as a nearby Hermit Thrush sang away in the deep woods.  There was no one else around as we headed out laden with bug dope.  The first two bodies of water are partially hidden and require some bushwhacking to check them out.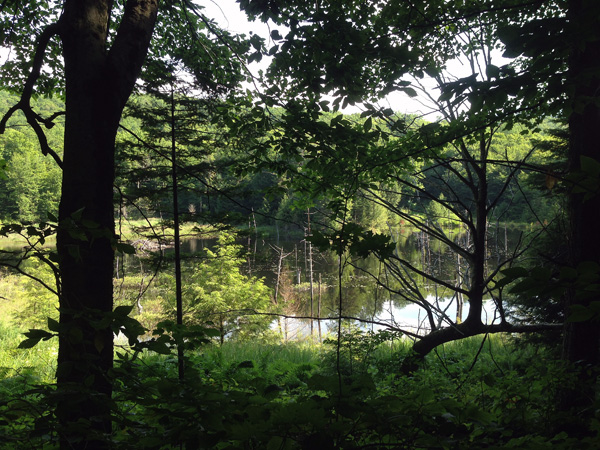 There were dozens of chipmunks squealing and running as we moved along, giving Penny lots of chances to crash through the underbrush.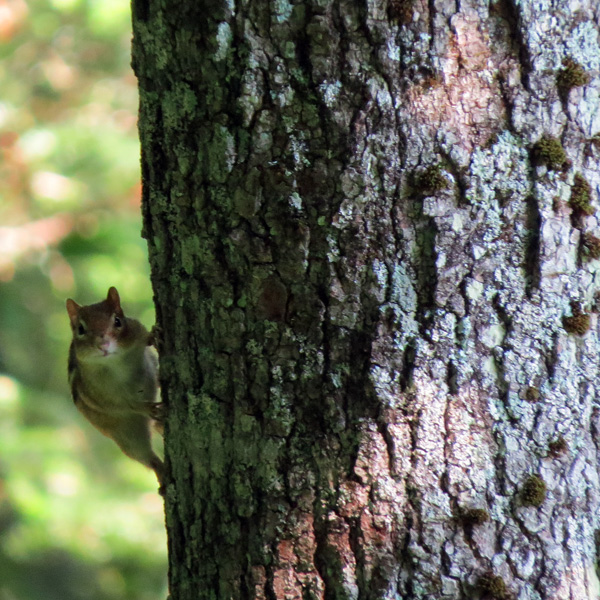 The biggest pond is Rittenbush Pond which featured a cooperative Common Loon who ignored us and moved around the quiet pond.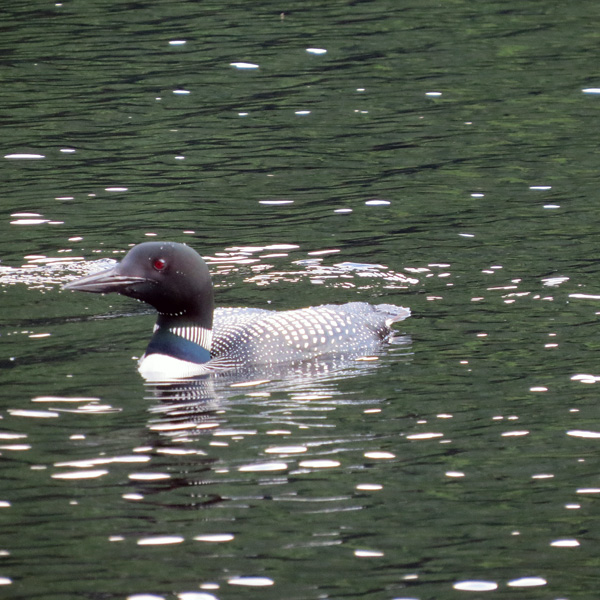 The college has some rustic cabins around the pond which, while worn from weather and use, seem to get a lot of use from students and leaders.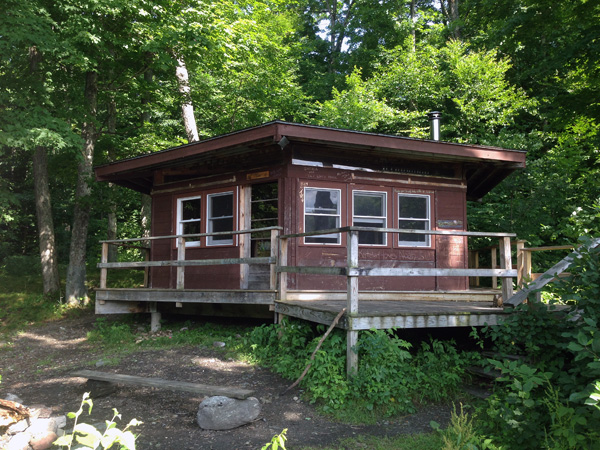 I saw or heard 22 species of birds — nothing new per se except for the new setting.  We spent several hours watching and listening — and several Swamp Sparrows, like this one, trilled away.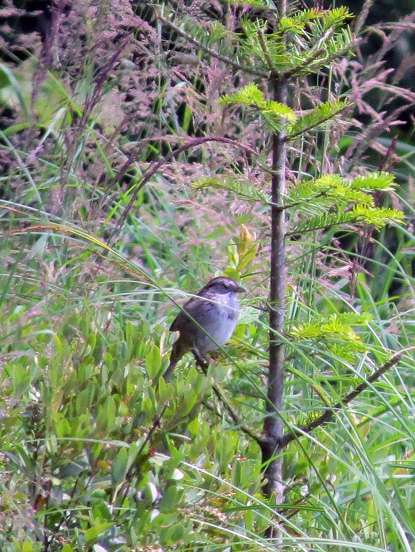 I was wishing that I had a plastic bag with me to grab some of the discarded beer cans and water bottles that folks, not necessarily students, had tossed here and there.  My frame of mind was improved when I got to Rittenbush Camp and saw this sign.

"EARTH provides enough for everyones (sic) need, not everyone's greed.  Keep Mother earth —".  (I cut off the ending with the camera — provide your own ending word.)  Good birding.
The preserve is named for Robert and Anne Hanchett Babcock who donated the tract to the Vermont State Colleges. Robert Babcock was the first provost of the Vermont State Colleges, a member of the Vermont House of Representatives, and a lieutenant governor of Vermont serving under Governor Robert Stafford.