One of my plans for 2014 was to focus on one of our adjacent counties for a mini-Big Year effort once I got home from the Southwest.  I looked at Caledonia, to our east where we sometimes camp, and Orange to the south which is not too long a drive.  I settled on our northern neighbor, Lamoille County, since it starts just ten miles or so up the road and it is the county in which my brother has a second home — which we like to visit periodically.  So last week, I got started and am enjoying the challenge of learning a new county.  Here's the layout (our home is marked at the bottom):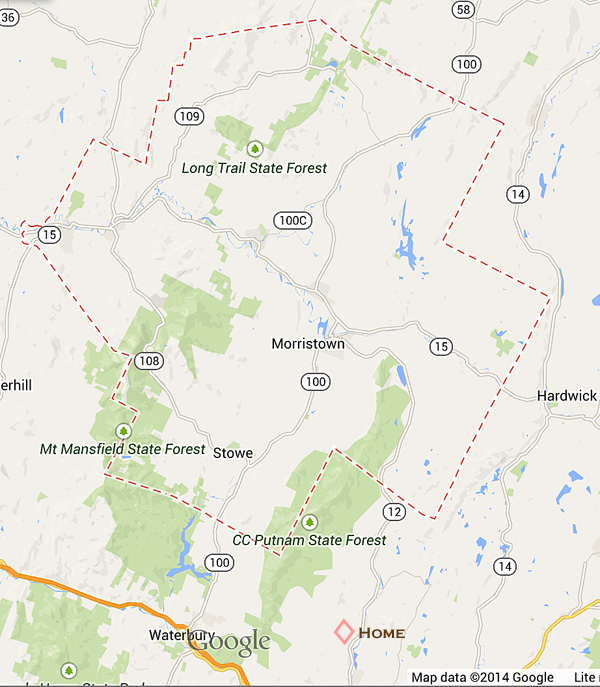 So once or twice a week, I head north on Route 12 with the dog.  The snow is still melting and there are many "Moose Crossing – next X miles" which are taken seriously.  There's a fair amount of commuter traffic into Montpelier but later, it is lightly traveled.  Here's a typical scene from the road — here at the county line.
I bird my way north, half-watching in Washington County but then really sharpening my attentiveness (to birding and driving) once I cross the line.  I'm finding some new personal hotspots and with the help of eBird and an avid birder I met yesterday, am learning some of the "go-to" places.
In less than two weeks, I'm over 50 birds and migration is yet to kick in.  The best bird so far was this Palm Warbler I saw last week, as he made his way through the area.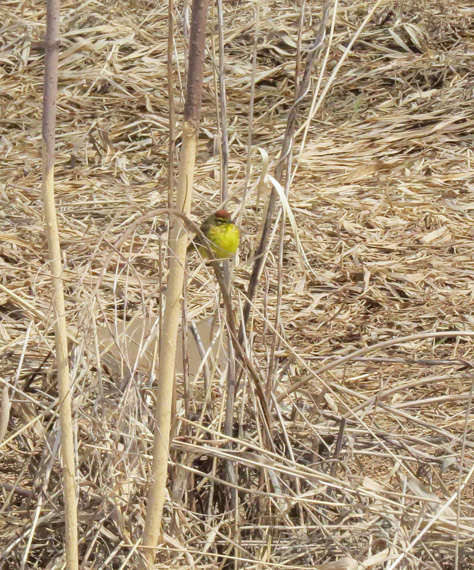 I'm a little surprised at how energized I get from tackling a new area.  I still check my home county spots when I'm out and about but it is fun to game plan and explore a brand new birding area, even one like this just "up the road a piece."
Now, if that Snowy Owl that I saw last week was only about four miles further north….