Here are two final birds from our California trip: a Black Phoebe and a Snowy Egret. I was surprised at how prevalent Black Phoebes were: in other areas like Texas they are around but I don't think I've ever seen more than one on a outing.
The bird in the photo below hangs out at our son's swimming pool, chipping away, diving down to snack bugs off the pool-cleaner hose that floats on the surface, and even sipping some of the chlorinated water.
Egrets are great birds — watching them hunt for food is a great way to spend some birding time. I saw a couple of Great Egrets and a few more Snowy Egrets during my outings. This guy was grabbing lunch at a wonderful birding site, the San Elijo Lagoon.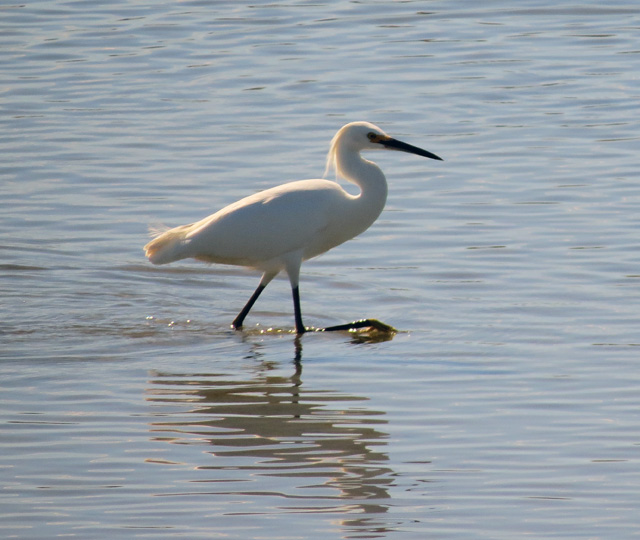 Due to some medical issues, we returned to Vermont early but, looking out on barren hills, it is fun to remember the neat birds of San Diego County.