Our son Robb and his family recently moved to Del Mar, California. While it is still a long ways from Texas, I have been hoping that we could bird in Arizona this year so .. Why not? So yesterday, I booked the last shore side camping site available for school vacation next February at South Carlsbad State Park. It overlooks the Pacific and is not too far away from our gang. I'm already reading about birding hotspots – never having birded in the west, there's a lot of potential life birds.
Another part of the preparation was to add a cap to the truck and two days ago, the one I had ordered arrived and was installed. This one, unlike our last one, has side windows that swing up so that you can access things in the front of the truck bed. I'll miss hauling everything out to get at a toolbox. It is a custom Leer cap and looks great, as you can see below.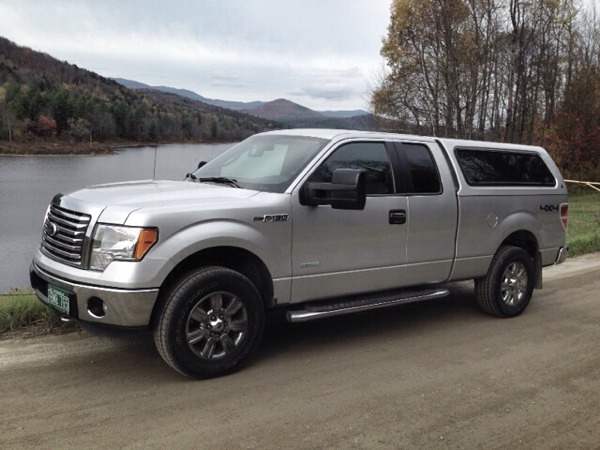 Lots of planning to do as we prepare for a late December launch. I got the shower working today and fixed a few loose items. Of course, the closer you look the more you see and I'm ordering small parts weekly. Also ordered a couple of California bird books. Westward ho – we hope.