Finally, we got The Goshawk ready for a local mid-week camping trip to Ricker Pond State Park. I had reserved the only on-shoreline spot we could fit into and as I write this looking out the door, I can see early sign of autumn's colors reflected in the water while a soon-to-depart Common Loon cruises and calls. Few campers, mid-seventies temps, and a nice forecast. What's not to like?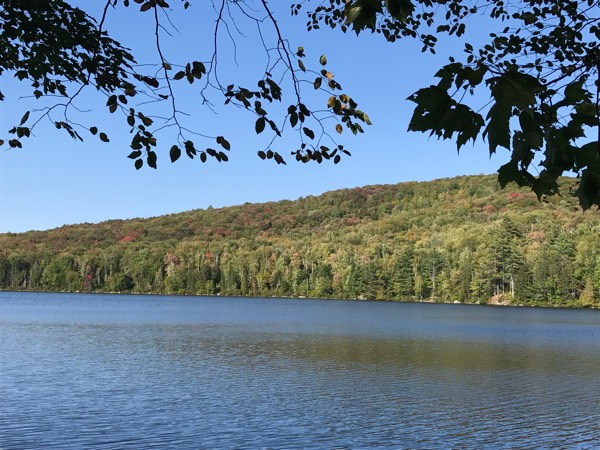 After a quick setup, Penny and I took a pretty walk where this Great Blue Heron posed for us.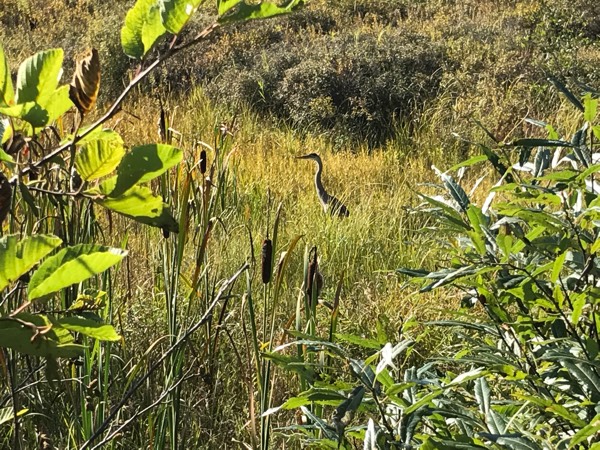 Sally is coming tonight with the kayaks so we'll hit the water in the morning. While we are waiting, we tried some selfies to pass the time. Penny is up and frisky after a couple of tough medical weeks so we should have a couple of good shakedown days as we get ready for longer journeys.