I try to make it over to Parker River NWR every time we visit this area and today I grabbed a few hours to check things out and practice some digiscoping.  There were few tourists and birders and lots of ducks.  Most of the ducks were feeding heavily so I gave up after taking way too many "duck butt" shots.  I saw Gadwalls, Mallards, Teals, Pintails, Wigeons, Ruddy Ducks, Black Ducks, and a probably a few more.  Four Mute Swans were in the Salt Pannes –here's a shot of one preening.
Some of the highlights of the day were the hundreds of Double-crested Cormorants (with probably a Great or two in there) heading southward.  I enjoyed watching two Northern Harriers hunting, using the northwest wind to hover and swoop.  They are perhaps my favorite hawk.
Lots of sparrows still hanging out — Swamp, White-crowned, Savannah, Song, and several others too vague for me to identify.  I need a sparrow guru with me on Plum Island.  One Song Sparrow posed for some digiscoping: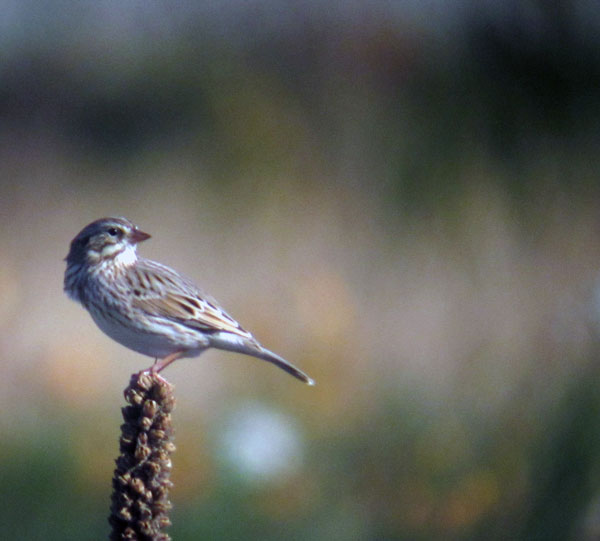 On the way out, about a dozen Yellowlegs were resting.  Here is one that was up and about and looking good.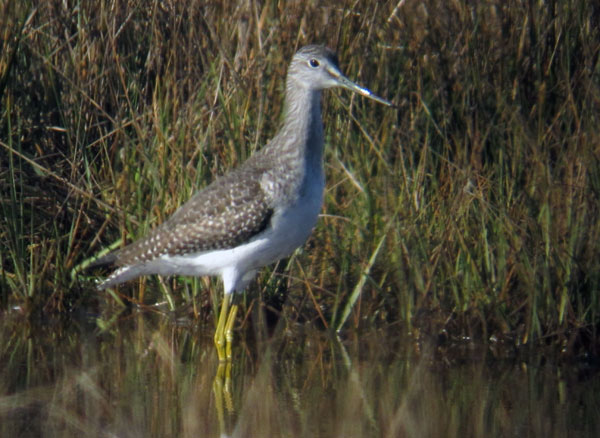 In addition to good weather and good birds, it was nice to be at Parker River between hunting seasons.  The adjacent waters are hunted heavily and it's nice to have some peace and quiet — for us and for the ducks and geese.