I have been dabbling with digiscoping — shooting photos through my telescope — for a number of years.  I've used several good SLR cameras, a good digital point-and-shoot, and most recently, my iPhone. Once I bought the Canon SX-50 I gave up trying to digiscope since that camera works so well for me. I sold my good camera and the adapters that were needed to connect it to the scope.
As I watch the improvement in iPhone cameras, I've started to revisit that option of photography since I'm really looking for help with bird identification and for shots to illustrate this blog. I'm a birder, not a bird photographer.
As I plan our upcoming trip, I realize that I'll be looking at a lot of waterfowl and shorebirds and be lugging my scope everywhere.  The Canon SX-50 is good but one more piece of gear to carry and I always have my iPhone in my pocket — so why not use it? I have an adapter from PhoneSkope for my iPhone 5 so yesterday, I took the rig out and did some practice shooting.
I spent a little time at Wrightsville Reservoir where an American Crow ignored me as I got out of the truck and let the dog run.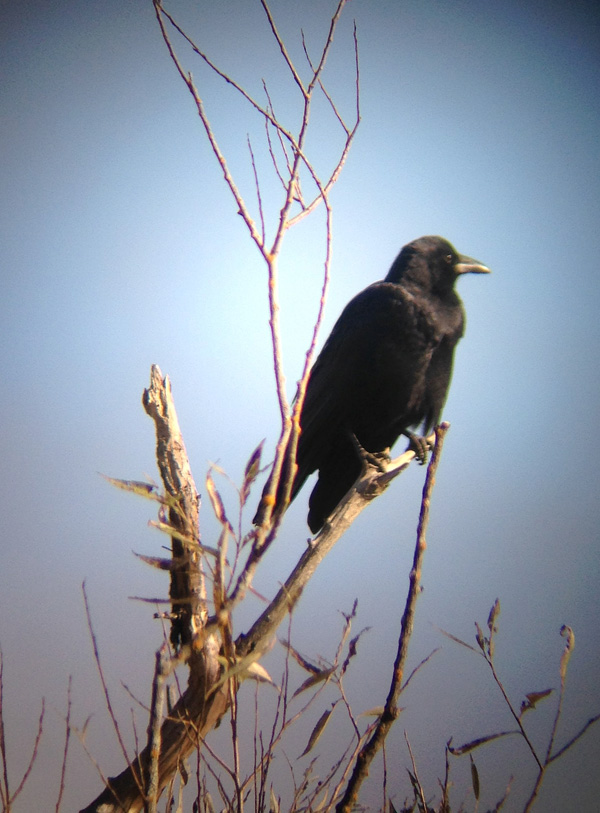 There were a number of sparrows moving in and out of the brush, providing a pretty good challenge to getting them in the scope and shooting before they flitted on. There's quite a crop of White-throated Sparrows this year.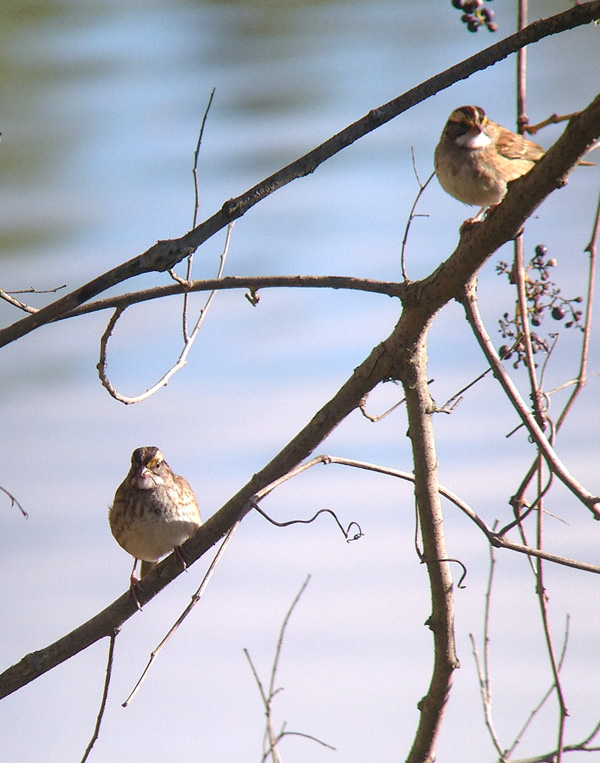 There were about eight or ten Northern Flickers feeding and flying off as we moved along. They must be gathering for their winter trip down south, although a few may stick around. They were less than cooperative but here are two shots:
Later, we went for a walk in our woods where I grabbed this shot of one of her "friends" who sat, seemingly out of sight, but not for the telescope.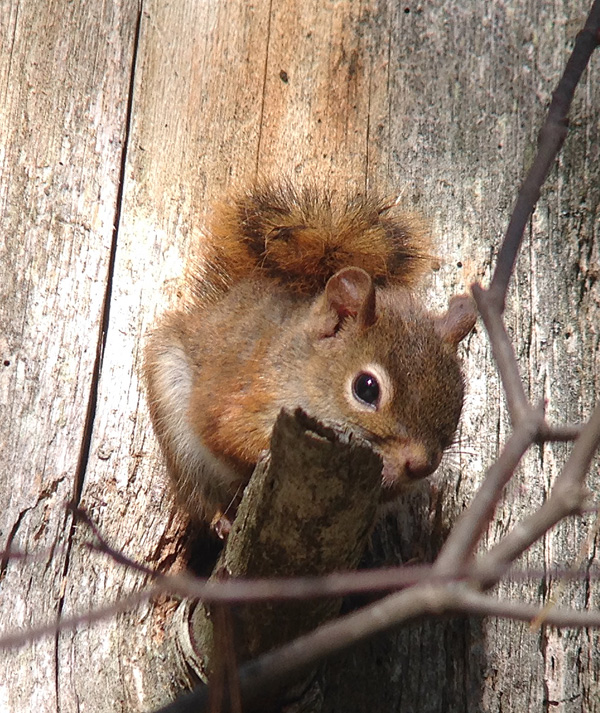 So, it was a good outing and even though some of the photos are unclear and I missed many shots due to "always moving" birds (a winter wren taunted me as it bounced further and further into the underbrush), I am going to keep practicing.  Many birders across the country are quite adept and the newer 5S and iPhone 6 cameras have even more capability. I'll still use my SX-50 for a lot of shooting but if I'm going to lug the scope, the iPhone is likely the way to go. Stay tuned.