Cornell's eBird just announced the launch of eBird Targets–a new tool that creates a prioritized list of county, state, or life birds that you can expect to find in a region. You enter a region, range of months, and then select the list you'd like to compare. eBird compares your selected list against the full species list for the selected region and months, creating a target species list that can be sorted taxonomically or by frequency (the percentage of checklists that have reported the species). Each time you submit a checklist to eBird, a geo-referenced tag is created that allows you to keep track of your lists on the My eBird pages. From the simple life list to very focused region-based year lists, eBird Targets allows birders to play the games they find most interesting while creating more and better data for science.
I decided to run a list to see what I might find in my target county for this year, Lamoille. I am sort of stuck on 130 species and recent visits have drawn blanks and the combination of other commitments, weather, and the departure of many of my "missing" birds, make 135 to 140 a reasonable expectation.  So let's see what eBird says — what I want are the birds that will be there during the next six weeks that I don't have on the year's list.
So first, I run this query:

Now this is for a life list for the county, which in my case is the same as the year list.  The report shows 34 species and ranks them by frequency — so if I can get five I'll be happy.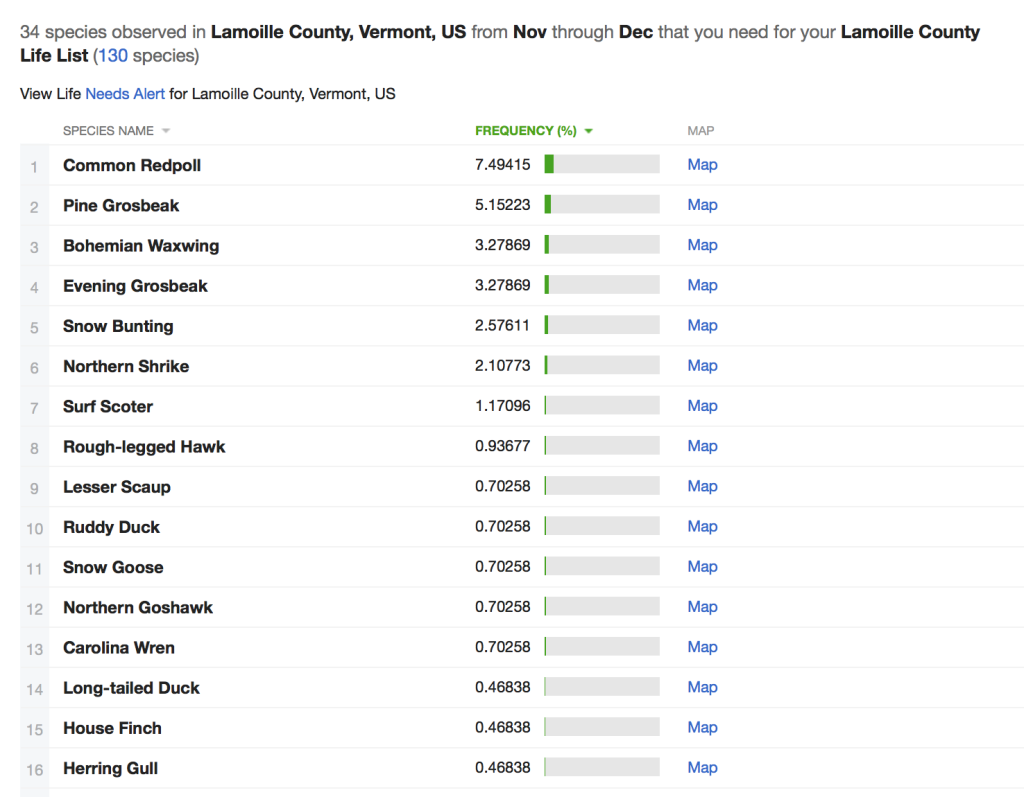 The other neat aspect of this program is that it provides a map of where a given species was reported in the past, highlighting recent sightings.  Here is one for Evening Grosbeak.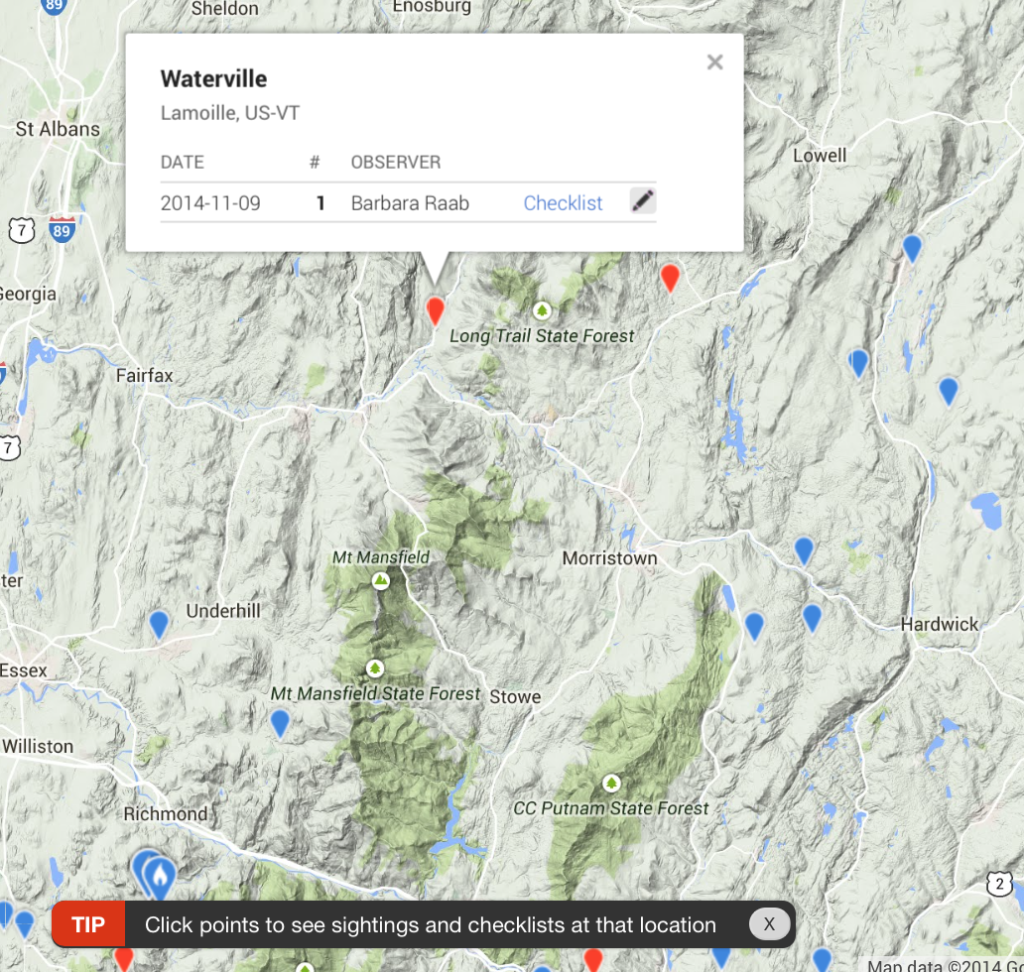 I'm sure that I'll be using this a lot as we start traveling to states in the Southwest. Combined with alerts from eBird, email listings, and various iPhone apps that cull eBird data, we have a lot of tools available.
The eBird team ends with this suggestion:
Please give the new eBird Targets output a try, and use it to find everything from your next life bird to your next year bird in your home county. Have fun, and submit lots of complete eBird checklists along the way!