The Leonabelle Turnbull Birding Center at the Port Aransas Wastewater Treament Facility is one of the hotspots along the Texas coast. Not only are the birds plentiful, they are accustomed to visitors and allow pretty close access. So these amazing feet belong to a bird I see in the hundreds – but never knew about about their spectacular feet.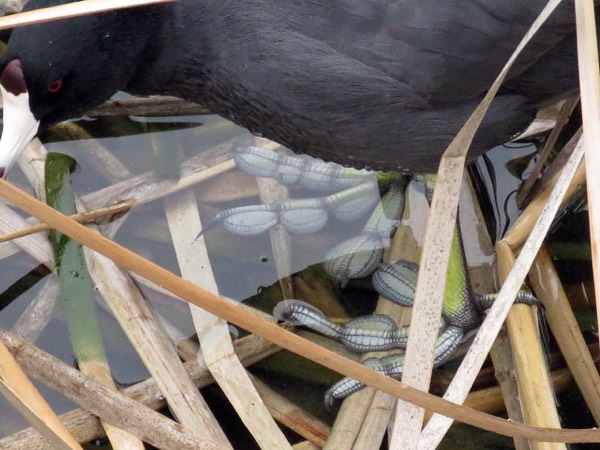 You can see that it is an American Coot – a bird that is easy to take for granted.
This Pied-billed Grebe was grooming away in a variety of poses. We really liked to see his feet in action.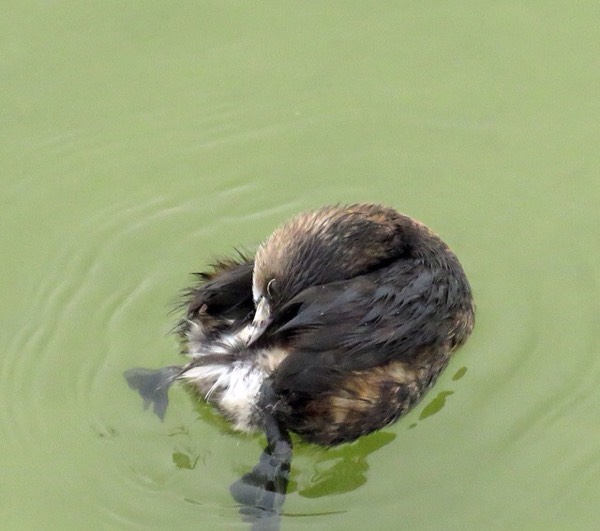 Sorting out herons and egrets can be challenging but when you can see the black legs and the yellow "slippers" you know you've got a Snowy Egret.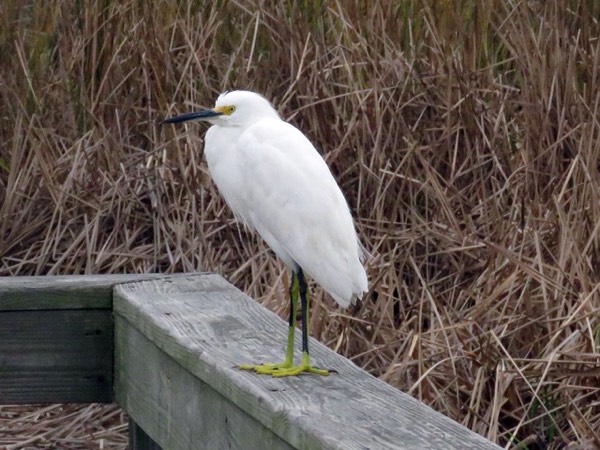 It's a great experience to see wild birds, who normally flush when you raise a camera, stay around and act like avian models. You'll see some nice stalking shots on the next post.