I've mapped out a three month trip to Florida. It was much tougher than planning to go to the Southwest because Florida state parks fill up fast — often I grabbed the last site available — and the state wants all the money up front. So I'm sitting with over a thousand dollars on my AMEX card so I guess we'd better go.
I got some advice from my brother and sister-in-law, some birding friends, and used two birding guide books: Birding Florida by Brian Rapoza and the slightly-dated A Birder's Guide to Florida by Bill Pranty.
Right now, we are planning to head out right after New Year's, subject to weather forecasts.  We take the Airstream to Georgia and then down to a big birding festival in Titusville in January.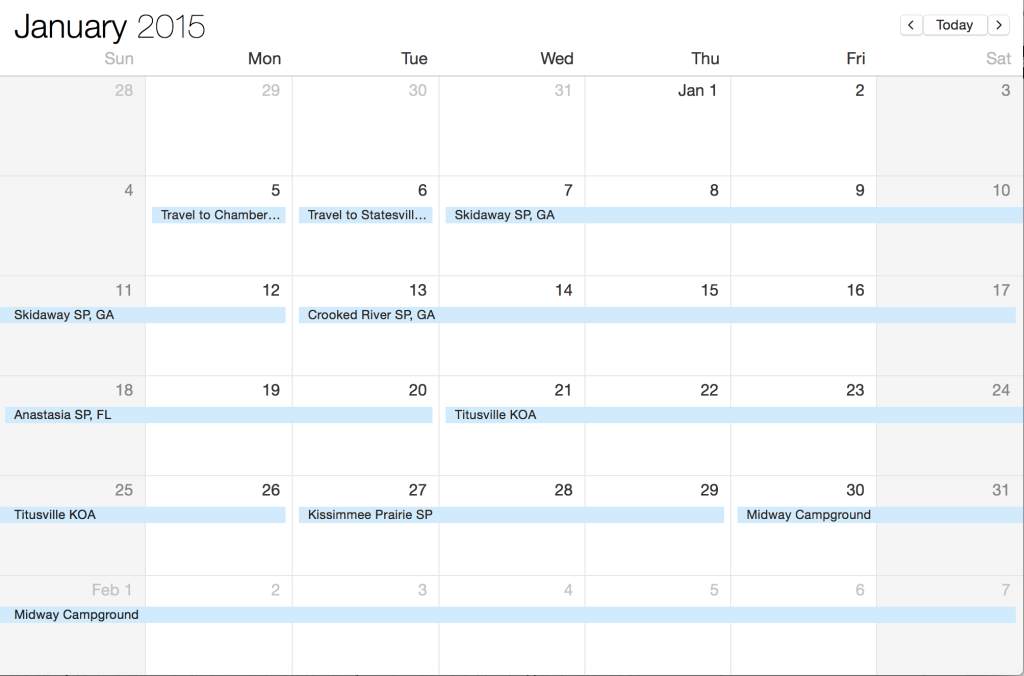 We then hit some good birding spots in southern Florida for February.  (The Keys were out of the question since everything there is tied up 10 months ahead of time.)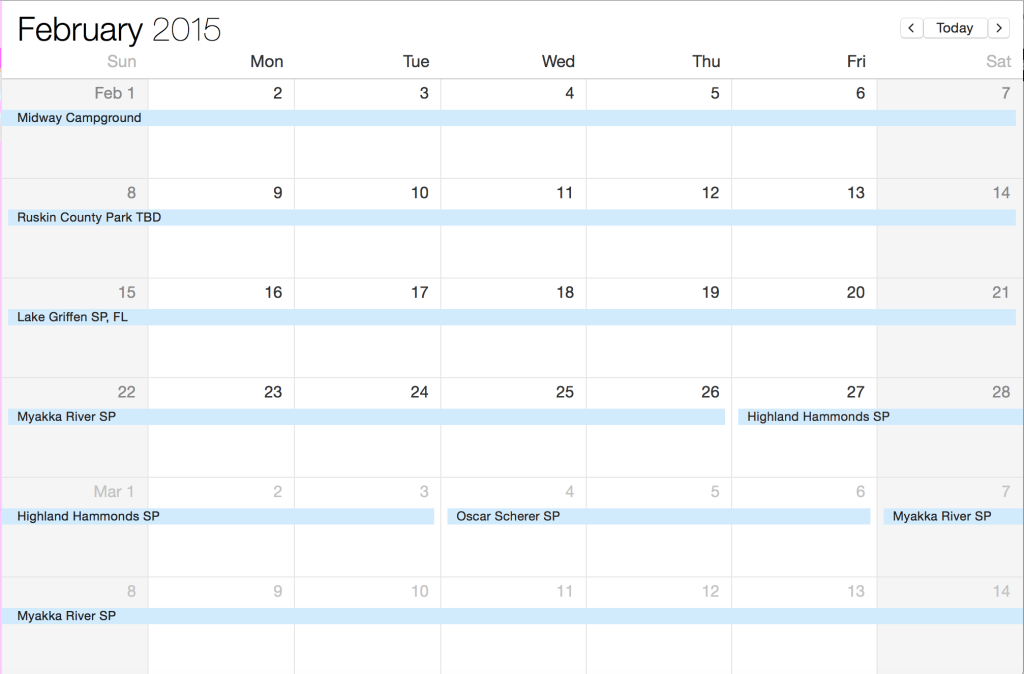 In March, we work ourselves up the western side of Florida, hoping to hook up with some old friends from Central New York who winter there. We end up in the Pensacola area as we think about heading home in mid-April.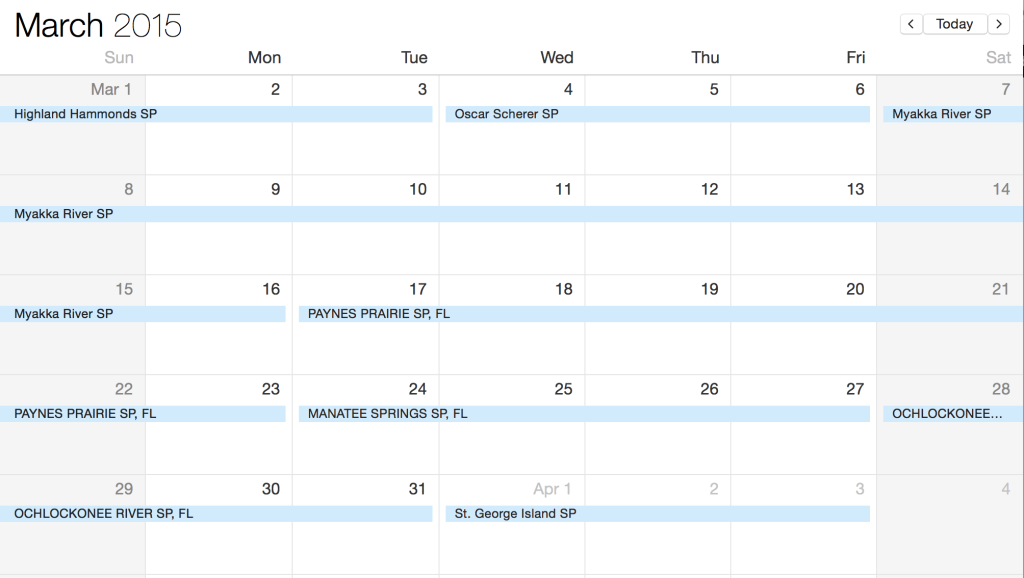 One of the nice things about hauling your own lodging is that you are flexible. If we find Florida to crowded, too wet, to0 Republican (just kidding!), we can head back to our old haunts along the Gulf Coast, and just eat some of the deposits. The long-range forecast (30% cooler and wetter down south and 30% warmer up here) adds another element but we've done the rainy slushy winter and Florida's got to be better.  In my next post, I'm going to pick a few target birds for the trip.