"Galveston, oh, Galveston,
I still hear your seawaves crashin,…"
On the way to Galveston Beach State Park, we took the ferry across the Houston ship channel.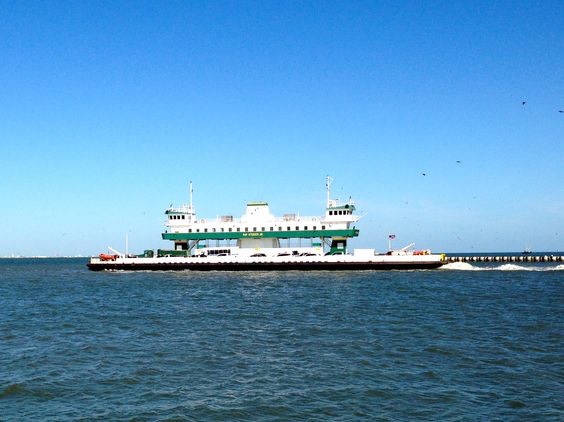 Halfway across, we downloaded Glen Campbell's "Galveston" and listened to it the rest of the crossing – and thought of it as we walked the beach that afternoon.
Just after checking in, we saw this neat White-tailed Kite just outside the office. We hope to see others this weekend.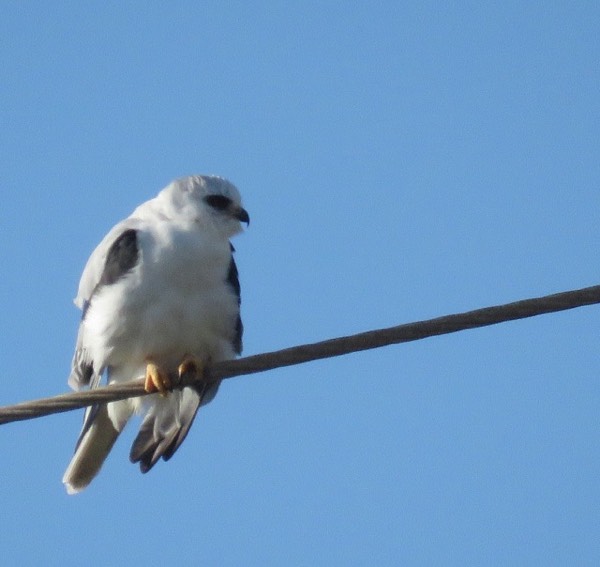 After setting up, we walked the beach barefoot (the water was refreshing but not swimmable) and saw this Willet, which got Penny's attention.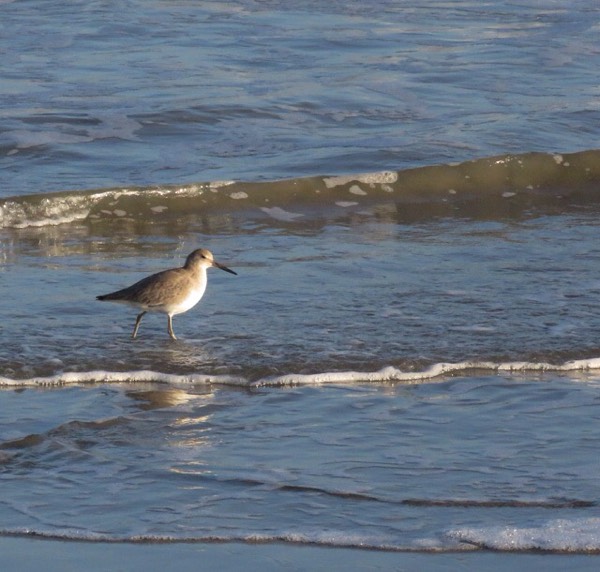 These Sanderlings were fun to watch. The second photo shows them and the Willet.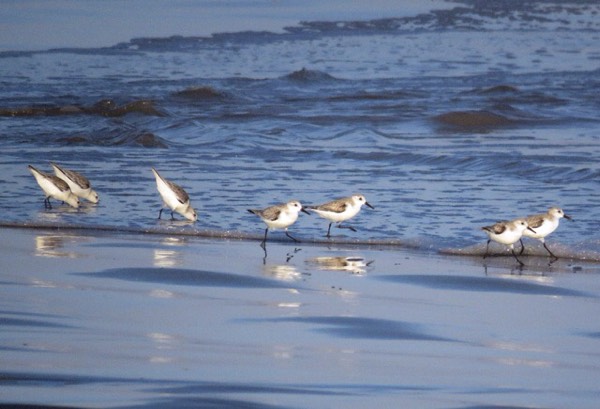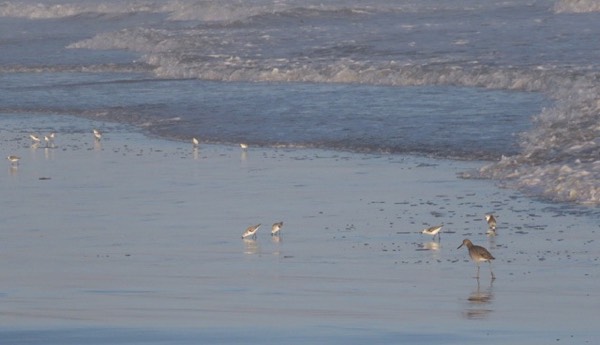 It is time to bone up on shorebirds, again.