The Goshawk limped home from Texas carrying a broken awning and a damaged undercarriage. We took on a load of contaminated fuel (likely water) in Virginia which nearly grounded us. After a safe arrival and several sessions with insurance adjusters, I am ready to leave it at the RV center and forget about it until everything is fixed.
In the meantime, Spring is slowly creeping into northern Vermont as we await the migrating birds. Penny and I took a hike yesterday afternoon in our woods and the surrounding territory and aside from chickadees, nothing was moving or calling. It was still wonderful to be out getting some exercise. Then from up ahead, I heard the unmistakeable cry of a Northern Goshawk and soon saw a large slate and white raptor weaving through the woods. The dog and I watched him/her but could not get very close. I grabbed a few long range photos as we enjoyed this majestic bird.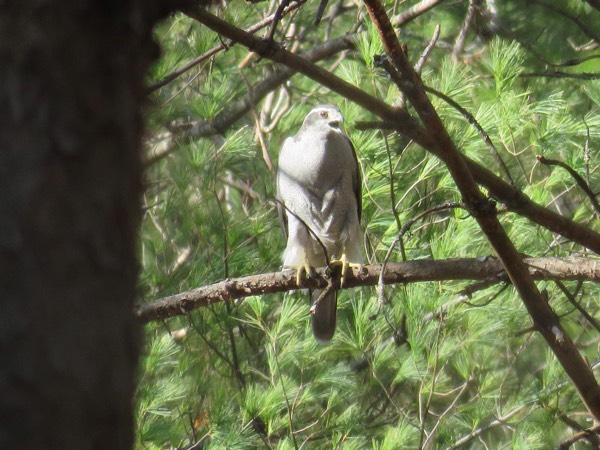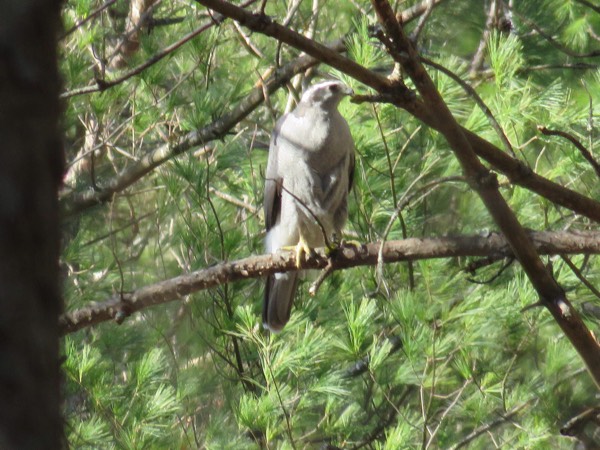 It was wonderful to hear and see this raptor, who was likely one of the two that were here this time last year, right after I named the van Goshawk. I hope I'll have more encounters with this Goshawk in the weeks ahead. A nice taste of spring birding in Central Vermont. Bring them on.