Connie, our fine vet, has a unique to deal with a high-strung Viszla when she needs to give Penny a shot or draw blood. She places one of her office cats in a glass-walled room adjacent to the exam room. Penny goes into a point, just fixates onthe cat, and doesn't even flinch when the needle goes in. The cat is safe, and knows it, and seems to enjoy the routine. It's an amazing thing to see.
Here at Patagonia Lake, Penny has discovered a new thing to fixate on: Arizona Tree Lizards. The small guys are everywhere and some, like this one, blend into the background, until they move.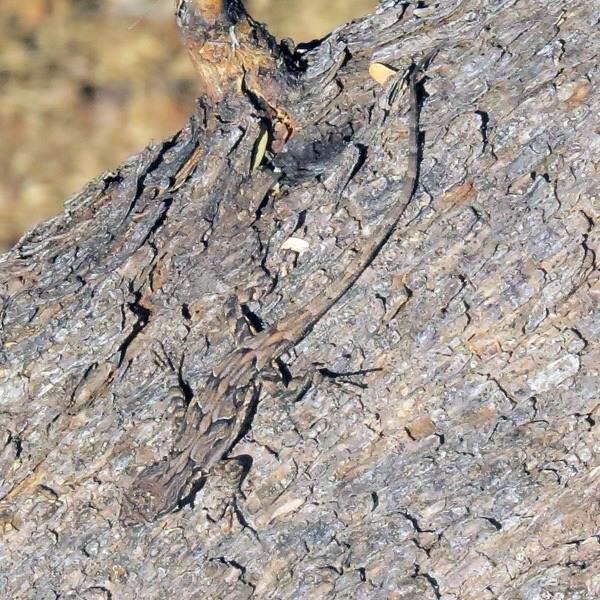 Others, like this darker one, are easy to spot.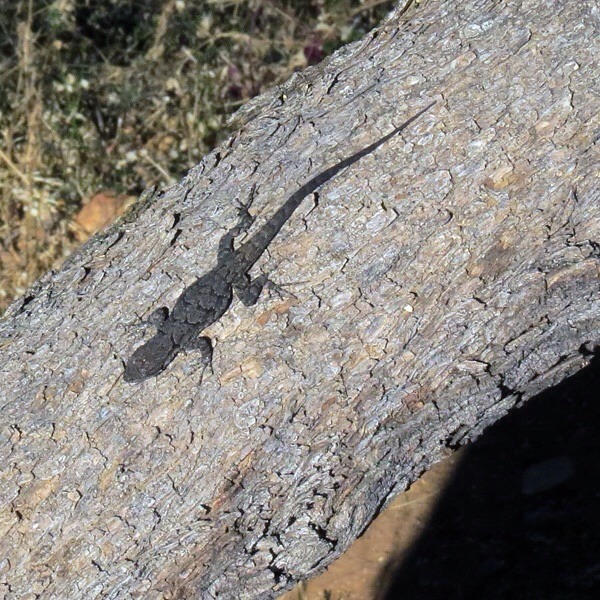 Penny discovered these critters a couple of days ago and can spend hours staring at them. Folks passing by are amazed at the total concentration as she stares and points – she doesn't know they are there. Welcome to my world, folks!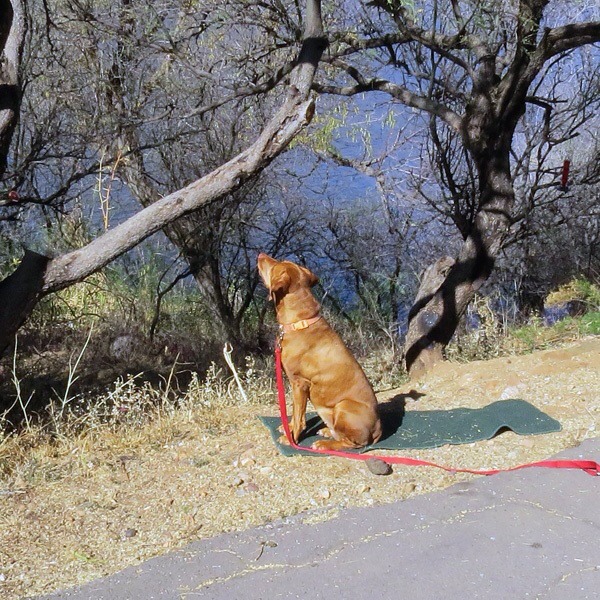 Periodically, she rushes the tree but the lizards are too quick for her.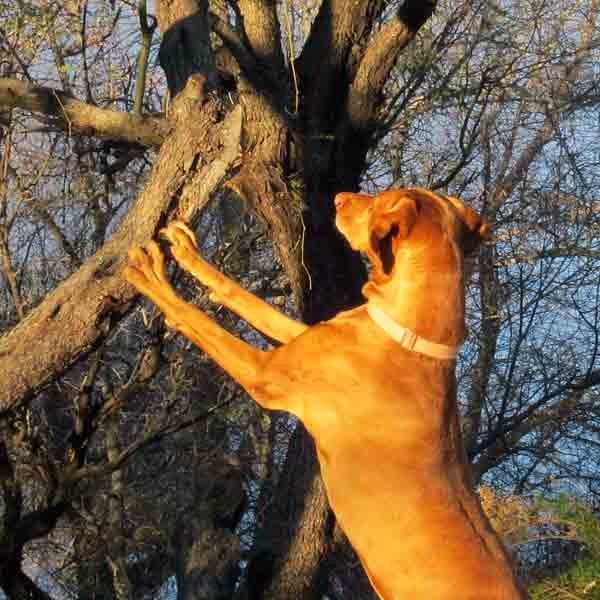 These lizards have been such good dog sitters that I'd like to catch a couple and bring them with us – to keep Penny occupied at future campgrounds. Perhaps I'll Google "Rent-A-Lizard."