As we watch snow squalls move through our backyard, it is nice to think back to earlier this week when I was birding in Maryland in temperatures in the 70's.  I took a look at the eBird data from my outings and realized that I logged 49 species — without really doing a lot of driving.  Here's the report: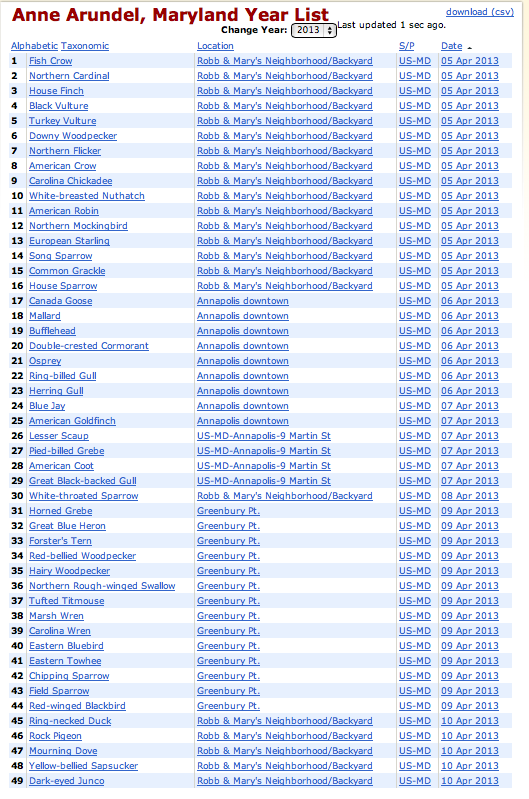 It is interesting to note that the last bird I logged in Maryland, a Dark-eyed Junco, is a species that is over-running Vermont this week.  As I look outside right now, I can see about 20 DEJU's feeding on the deck and the lawn. Birders across Vermont have been reporting large gatherings of these northern birds that should be heading out any day.
As I mentioned in a previous post, this is likely the last time I'll bird Anne Arundel County.  I've met some neat people there and gotten a few life birds: Yellow-breasted Chat and Blue Grosbeak among the highlights.  It's a great place to bird — I'm glad to have had the opportunity to experience it.  Good birding, y'all.
If you enjoyed this post, please consider leaving a comment and subscribing by RSS feed or via email to have future articles delivered to you.