A few years ago, I started collecting photos of birding license plates after One of our Canadian friends mentioned that had started a collection. So their plate, shown here, was my first one.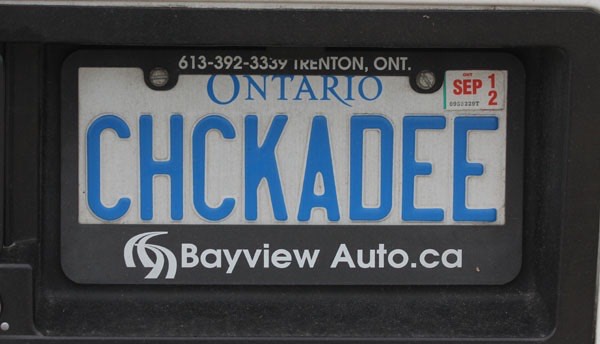 We are in prime vanity plate territory so this week I've gathered a few more including this one (with a bonus Red Sox frame) from our next door neighbors, Ray and Linda. Ray is a former Vermonter from Wilmington.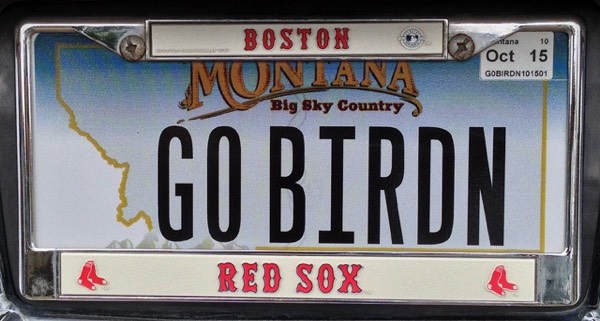 The owner of this plate was a former Vietnam era chopper pilot so besides birding, we had some things in common.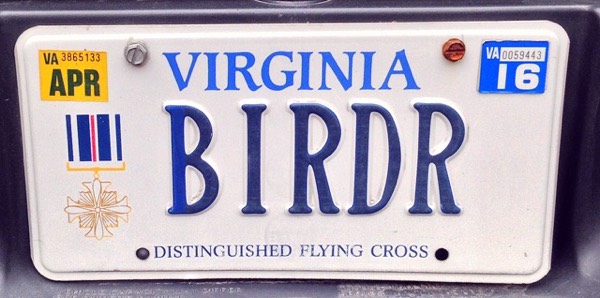 I saw this last one at the county park yesterday afternoon, telling the owner that she had to be a hardcore birder with a plate like that. Empids are flycatchers that look alike and are virtually impossible to identify if they are not singing. They drive most birders a little nuts when it's not breeding season.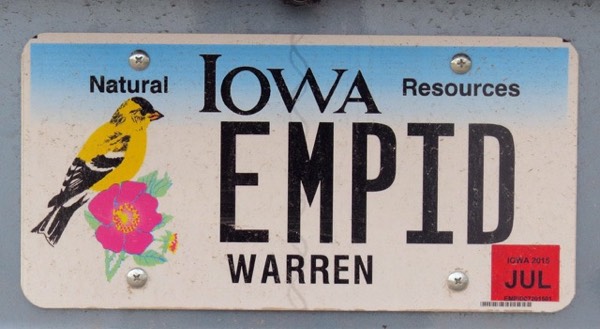 As I wrote this, I realized that I don't have the iconic Vermont plate, the one that everyone down here mentions when they see my green tags. It is Fred and Chris Pratt's "Pipit" which I see on the backroads of Vermont and just a day ago here. In Vermont the plate is often muddy from their outings but I need to track it down before we leave for my license plate life list.
Have you got one? Send an image to me by email and I'll add to the collection.