We had just stepped on to the boardwalk at the Port Aransas Birding Center when these two birds greeted us: a Snowy Egret and a Tri-colored Heron side by side.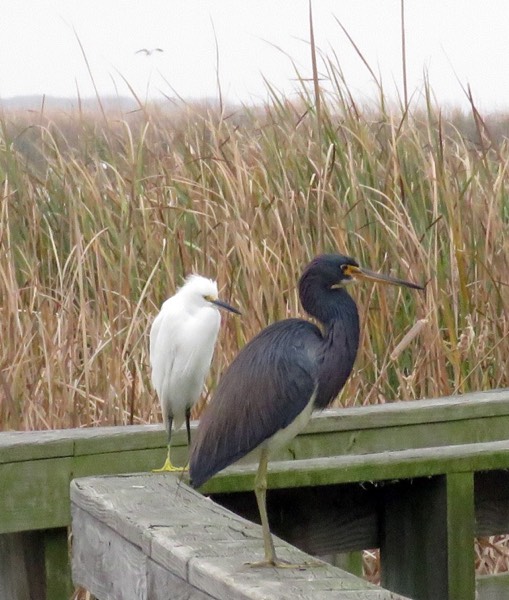 Just ahead, a Green Heron posed and then did a little hunting while we watched.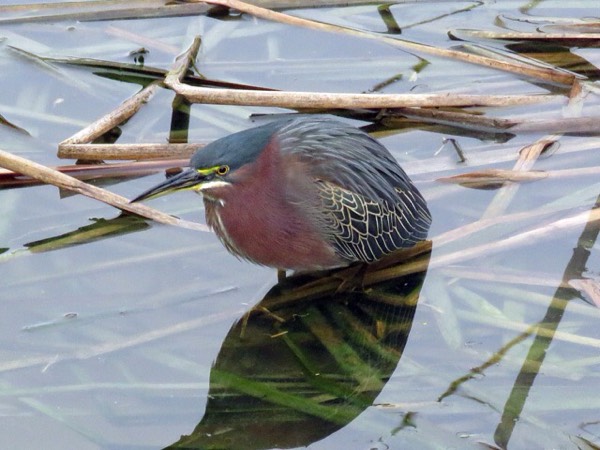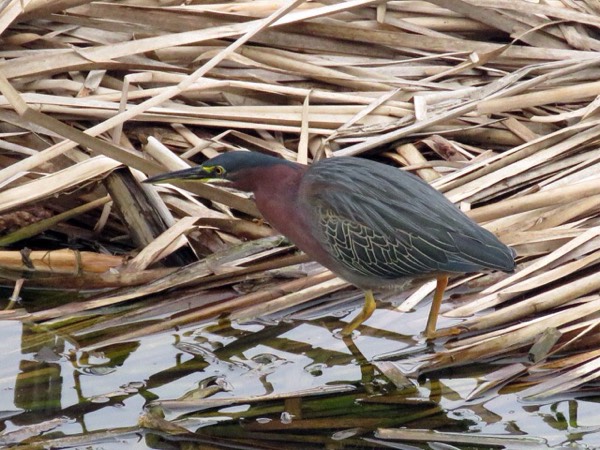 This Common Gallinule was fun to observe.
The little walk, full of looks at good birds, ended with this American Bittern almost close enough to touch.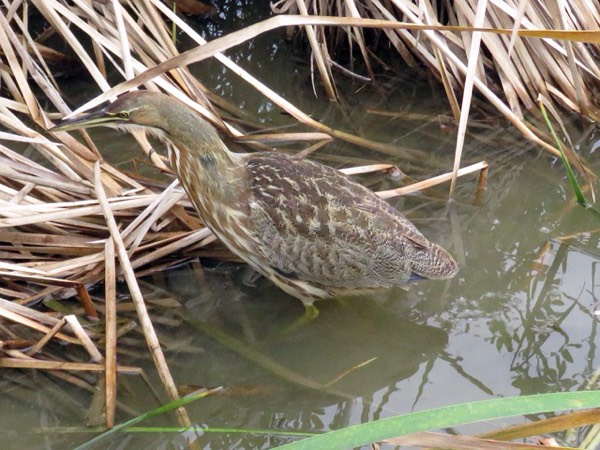 When I lowered the camera, he struck, got a small fish, and gobbled it as we watched only yards away. I think the head of the prey is visible in his beak.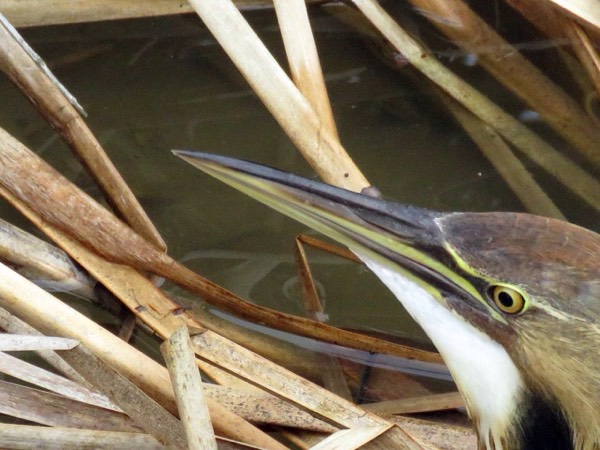 We extended our visit an extra three days to enjoy the birds and the nice temperatures. Come on down, you-all!