The Green Parakeets were cool the first day or so but their noisy frenetic flying, throughout the day, is getting a bit old. However, like with many flocks of swirling birds, I wonder how they signal turns and swoops and dives. These guys chatter a lot but I don't think it's "Break right and dive toward that guy and dog" that they are calling out.
We've been going to some of the many birding sites and done a few bird walks. We have to manage the dog so often, I'll ask Mary to take the walk while I go separately with Penny. I have used our bike setup a couple of times which gives her a workout. Yesterday, I came up on a perched hawk, stopped for a look but the squeaking front brake flushed it.
As we headed out the other morning, this coyote just stared whileI took long distance shots – then he just ambled off.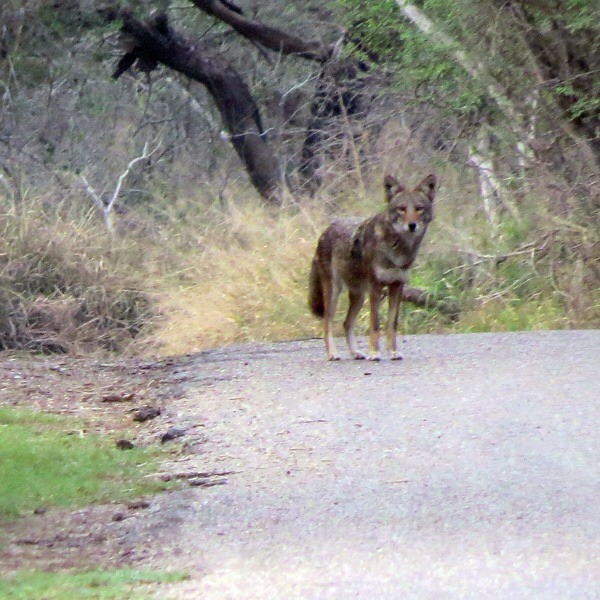 We see a lot of egrets – I had a wonderful Great Egret shot which I accidentally deleted from the camera. This Snowy Egret was also cooperative:
Monday, we birded for a while at a County Park not far away. Two British birders, who I had met the day before, showed us this Eastern Screech Owl in a tree right in the middle of the park. Talk about protective coloration!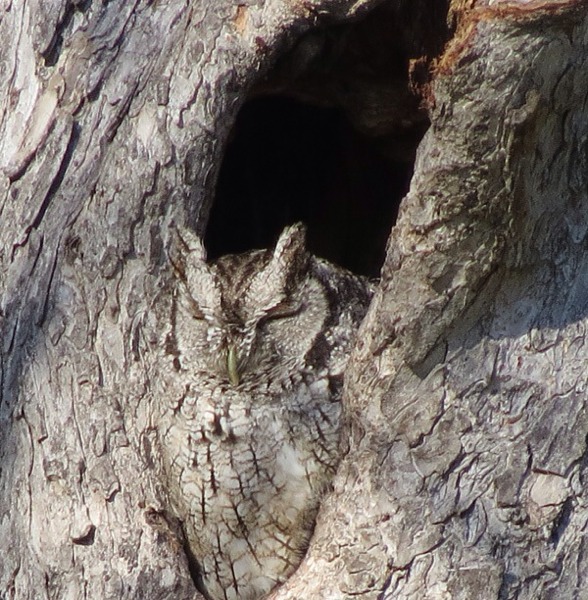 This Green Kingfisher was in poor light but dove and got a fish just after I took this shot.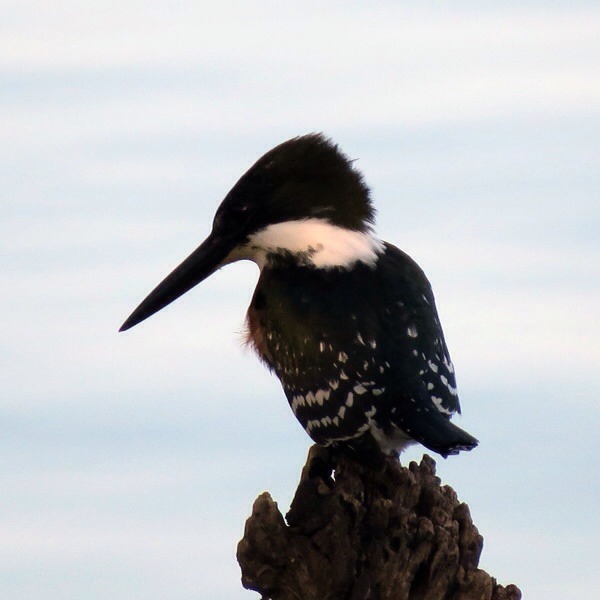 Driving along, it is common to see American Kestrel perched on wires. Perhaps these are the same ones we see in Vermont in summer.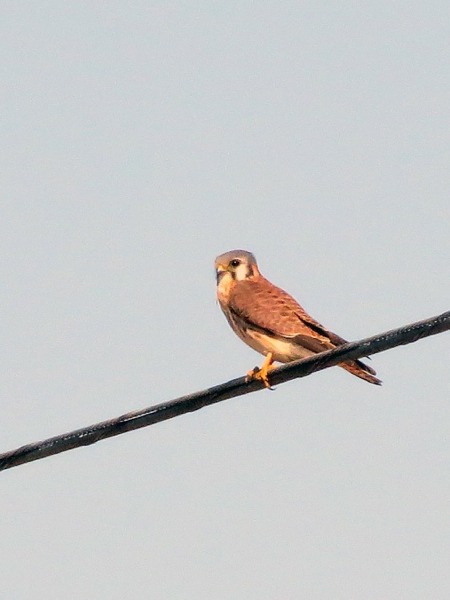 And every so often, you get a reminder that this not New England birding: