I was on the shoreline at Falcon Lake State Park in Texas, hoisting my kayak up on to the truck, when a gust of wind caused the boat to twist and head toward the ground, with me fighting it to a soft landing. I got it up and in place the next try but thought, "This getting harder every year – lifting a 50-60 pound kayak eight feet up to a rack on the F-150. It was easier when it was the Saab and I was ten years younger."
I woke up the next morning with chest tighteness but attributed it to the wrenching that my torso got from the kayak. However, I do have some heart issues (Afib) and when our daughter, who was 2000 miles away and very concerned heard about it she texted, emailed, and I think left a message that she felt I should get it checked out.
So the next morning, I drove the 40+ miles to the Starr County Regional Hospital, which is a tiny rural hospital, and went to the ER. Since I was feeling OK, I was sent next door to the clinic for testing.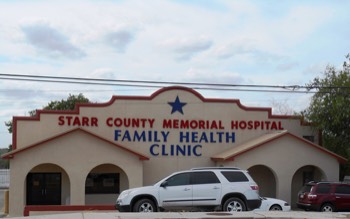 It was interesting: I was one of the only Anglos there – most go to the larger facilities down on the Valley. My Hispanic PA was good – as was the whole staff. I got an EKG, blood work, and a thorough exam and they felt everything was fine. As it has turned out to be.
But this episode was the stimulus to get serious about replacing the Eddyline boats with something more manageable. I put them on Craigslist a month after we returned and had a buyer at once.
I had heard about some light-weight canoes made over in New York State several years ago and met a guy in Texas with two Hornbeck boats strapped on his car. He raved about them.
So, several months ago on a Saturday, Mary and I and the dog headed over to Olmsteadville, New York and after trying out several boats on their small pond, bought two Classics, one ten-footer for Mary and a twelve-footer for me. We loved the lightness (16 pounds and 18 pounds), the ease of paddling, and the stability.
I bought some custom boat covers to protect the Kevlar from sun damage and road rash from Sue Audette aka The Bag Lady who sold me a cover for my racing canoe years ago.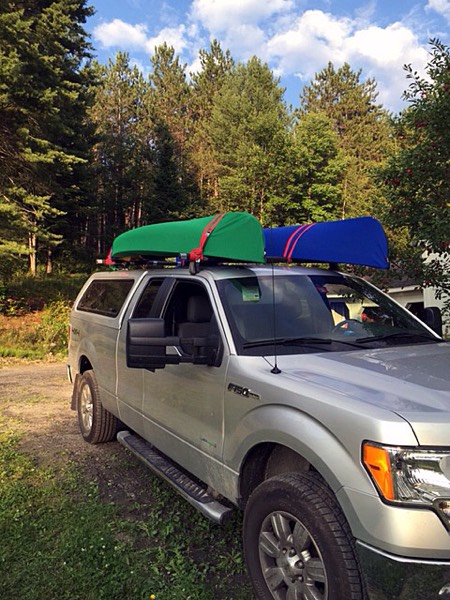 I love my Hornbeck for its ease of loading and its stability for birding and photography. I suspect that we'll use them a lot more than our kayaks since they are great for a wide variety of ages, sizes, and abilities. I'm debating whether to take one with us this winter – we'll be near water about a month out of the three. Stay tuned.