There are a couple of rare buntings in the area and in the last couple of days, we saw them both. The first was at Quinta Matzalan, a sprawling Spanish-revival estate surrounded by sprawling tropical gardens and lots of birds. The juvenile male Blue Bunting has been drawing birders from all over and after a chilly wait, I saw it at a feeder along with a dozen others.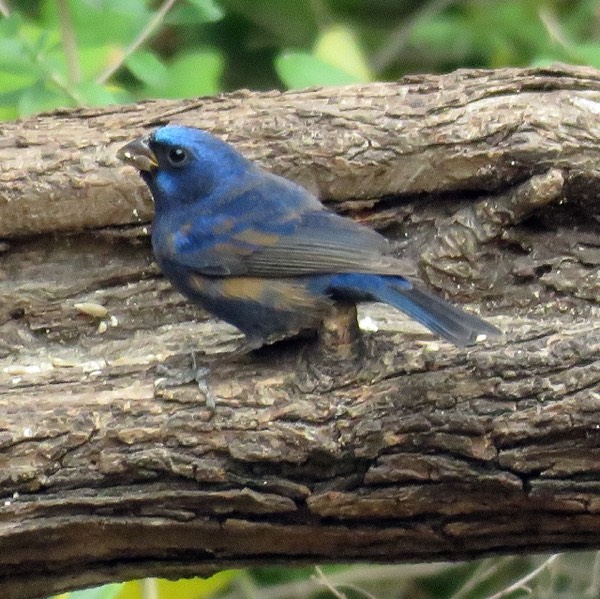 I thought I'd seen a Blue Bunting in Maryland a few years ago and was surprised to find that this was a life bird – #466 – the Maryland bird was a Blue Grosbeak.
The second bunting was a Painted Bunting which has been hanging out at the National Butterfly Center. Sally and I got great looks at it as it foraged along the pathways, oblivious to the clicking telephoto lenses.