Wherever you go in the Rio Grande Valley, you find hawks – yesterday morning we found a Zone-tailed Hawk in among some Turkey Vultures (it was too far away for photos) and also saw this Osprey waiting for breakfast.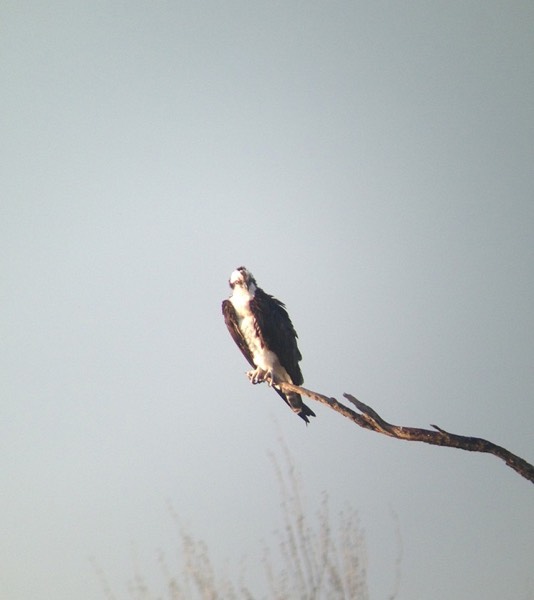 Pretty soon, along the bird came with a fish too large to lift so he/she rested on a rock to think it over. That is the Rio Grande River and you can wade across it – and folks do – but that's another story.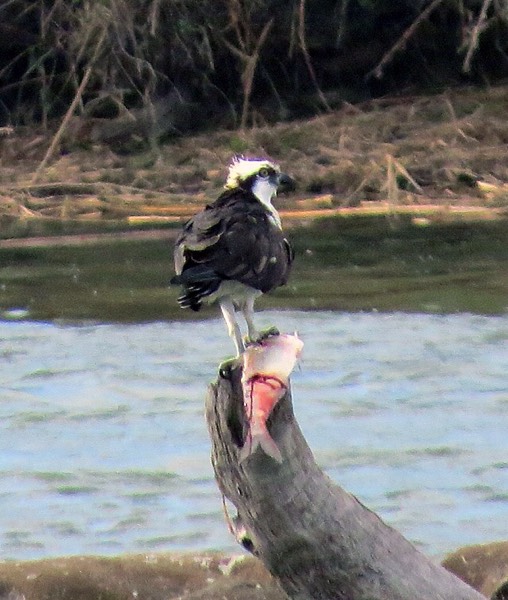 Grey Hawks are a special bird down here and still rather unique on this side of the border. Here's one perched on the Mexican side digiscoped at long range.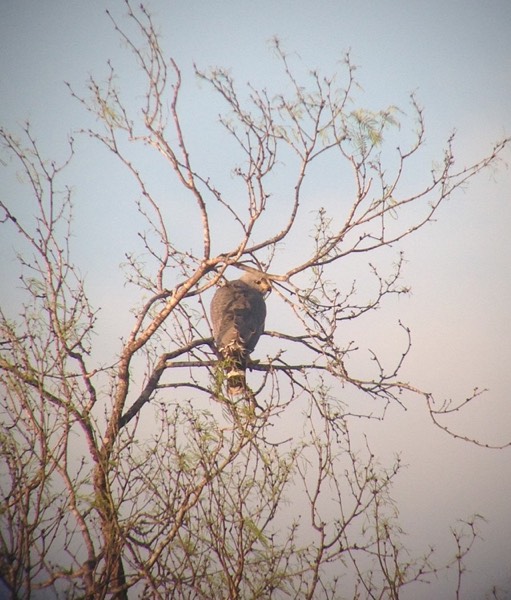 This one is on U.S. soil and can be counted as such.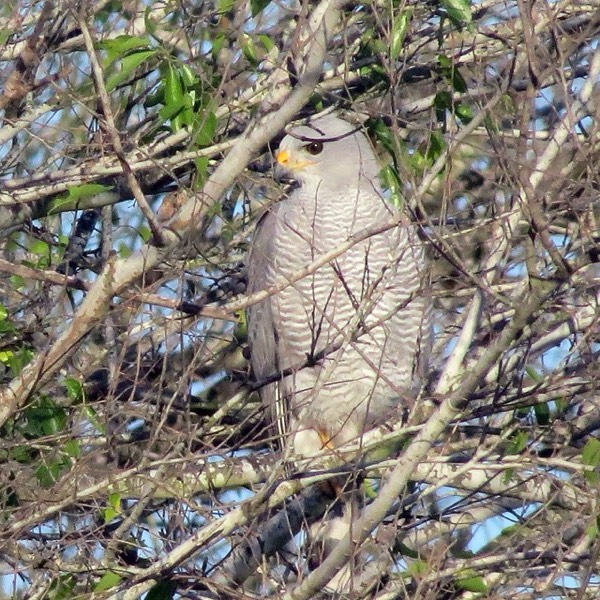 Another SW hawk is the Harris's Hawk distinguished by its rusty color. The one was giving me the hairy eyeball as I viewed him through the scope.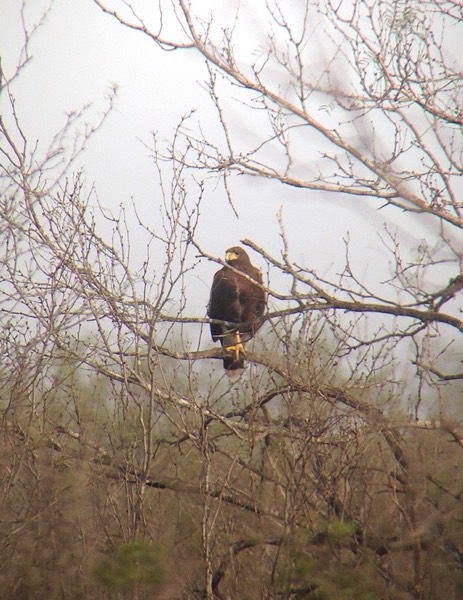 One of my favorite shots of the trip so far is of this Cooper's Hawk, which I came up on while walking Penny. I stepped on her leash and shot quickly.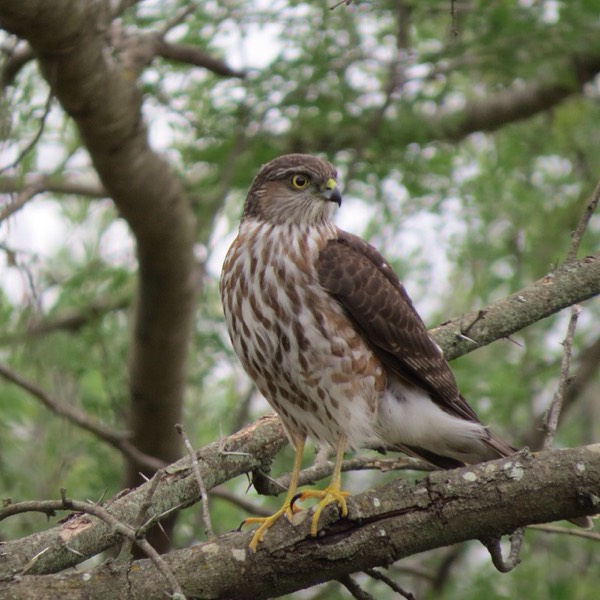 I struggle to identify hawks, especially when they are flying. This is a great region to practice and learn to separate Cooper's, Merlins, Sharp-shinned, and the rare Broadwing from one another. Good birding to you.