We are at Falcon Lake State Park, just across the Rio Grande from Mexico, and on the first evening were greeted with this splendid sunset – and have had several more since.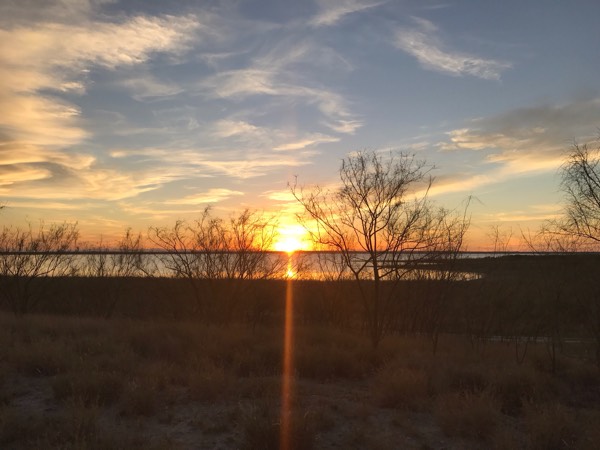 The birds here are wonderful. The Northern Cardinals, like this one, have a vibrant vermillion color – seemingly much more "red" than our pretty ones in Vermont.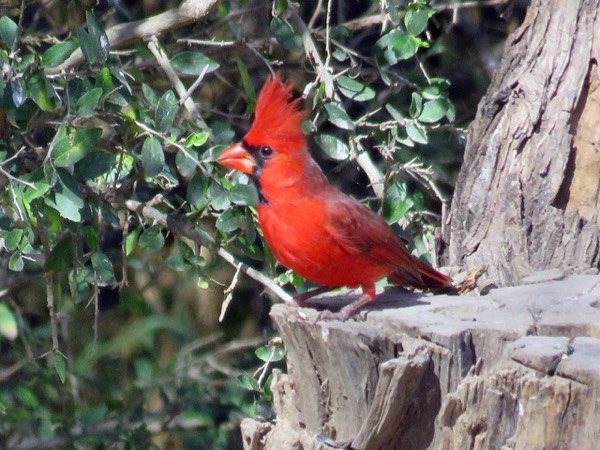 At the campsite, we are treated each day to the aerial antics of several pairs of Vermillion Flycatchers. Here is a long-range shot of one of the handsome dudes.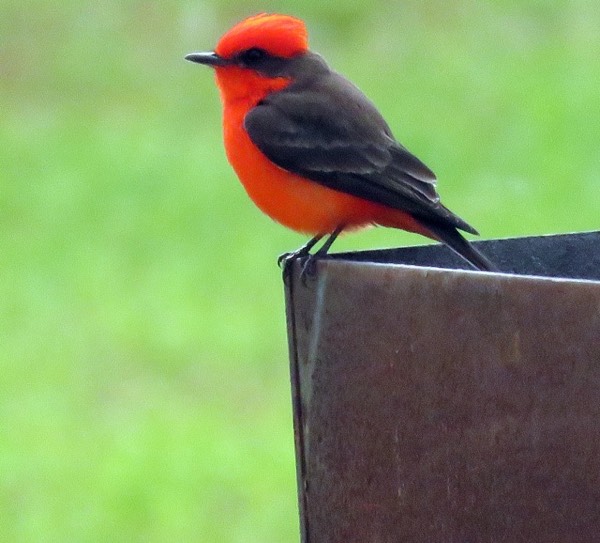 We are heading west but I'll be showing you some of the other neat birds that have graced our lives the last few days. Stay tuned.