Having gone to bed and then awakened early to the horrific news from Paris, it was good to be nudged out for an early dog walk by Penny. I had heard a rifle shot while it was just getting light so we put on our orange and went out to face the elements. Snow pellets and wind greeted us.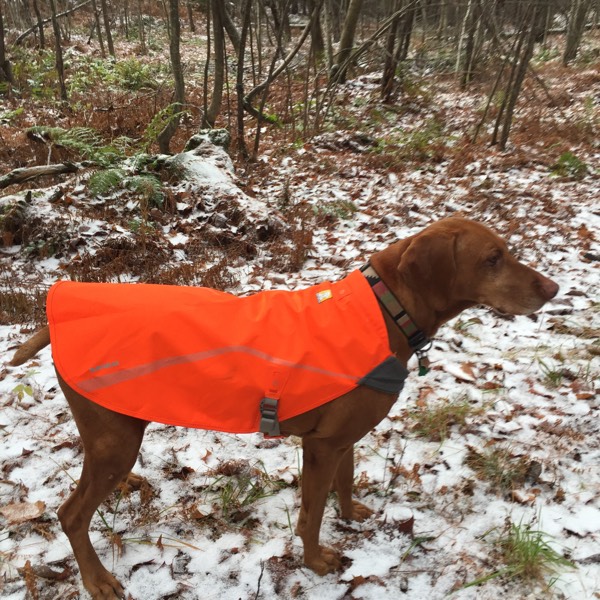 We stopped for "cold noses selfie" along the way.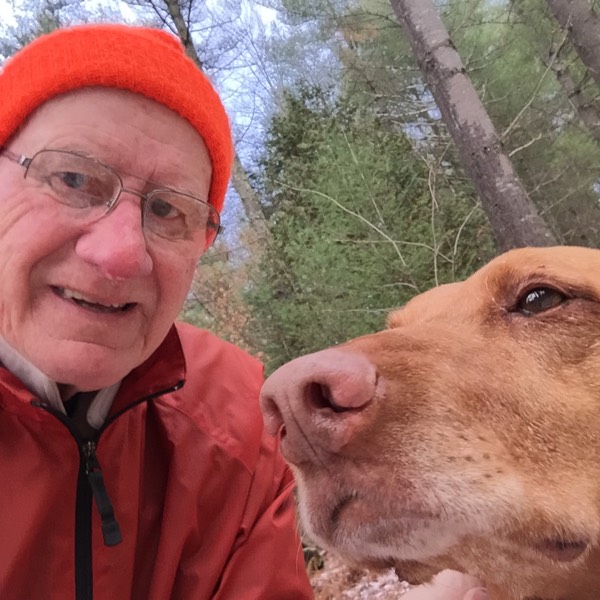 On the way back, I noted that the back of the house is looking wintry – no solar today.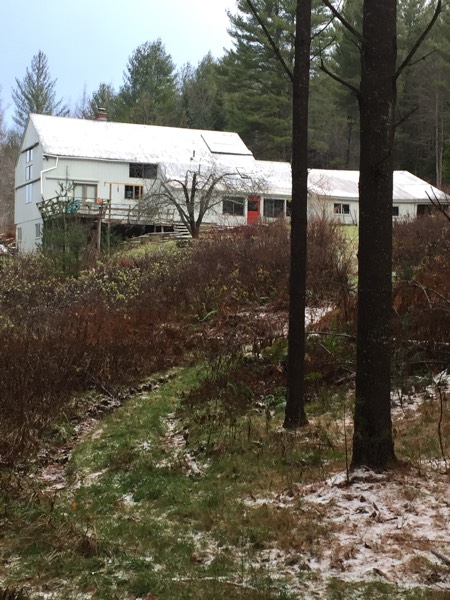 I couldn't help but think, "It's still six weeks before we head south" but remembered that we have a quick trip to CA next week which get us out of cold, grey Vermont for a bit.
The bees, who had a good fly day a week ago, are tucked in and with luck, ready for a long winter.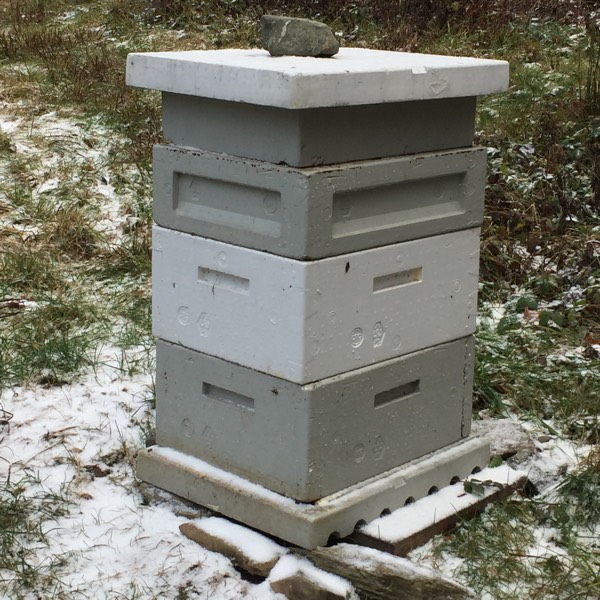 I only heard a nuthatch during our walk but found a mob scene at our feeders, led by five brassy Blue Jays. Chickadees, juncoes, woodpeckers, nuthatches, even a brownish American Goldfinch were sharing the suet and seeds. The dog warmed up fast with her accustomed place by the wood stove.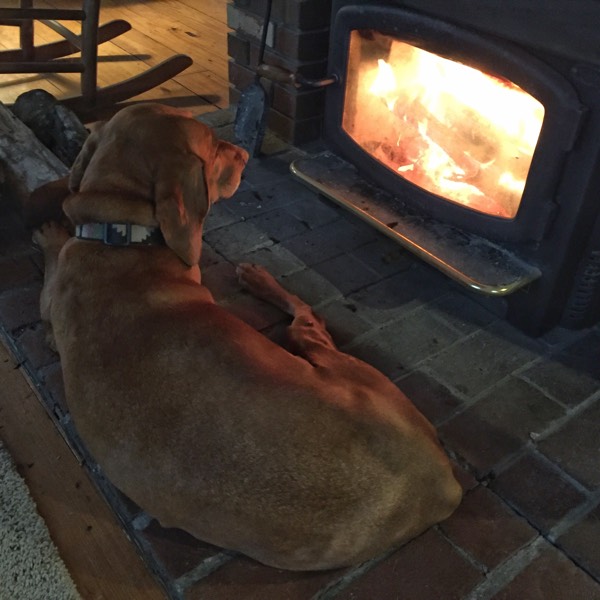 Meanwhile the Airstream sits down by the road, looking a bit forlorn, as we await the departure. It's winterized, empty for now, but I suspect waiting, like us, for travel to warmer climes.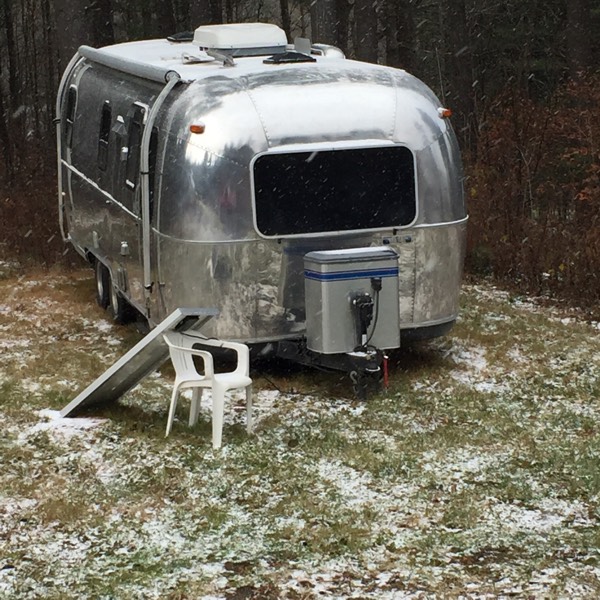 I know that while we are traveling – or for that matter – camping, wifi will be very limited so I'm practicing photographing and posting from my iPhone using Poster. It has limits but when all you have is a spotty cell signal, it does the job.
Happy deer season folks.