The woods are lush and green and many birds have stopped singing as they nest and tend to offspring and the deer flies and no-see-ums abound — yet it's a great time to get out and bird.  There's a lot to see: White-throated Sparrows trying out their new songs and getting part of it; the crop of house wrens that fledged out of our bluebird house that scold me and Penny as we walk by; the half dozen new Blue Jays that have discovered and are hogging our suet.  Ever present to me in the muggy mornings is the thought that most of these birds will be out of here in a month or so — which gives this time of year a poignancy.
Yesterday, we took the expensive drive up the toll road at Mt. Mansfield (no connection, unfortunately) to show our son and grandson some more of Vermont.  Of course, I did a little birding, hearing Bicknell's Thrushes and seeing Swainson's Thrushes.  I also ran into the guys from Vermont Center for Ecostudies who band birds on the summit each summer.  Here is a photo of one of the Blackpoll Warblers I saw and heard.
Today, I took a few shots of some of the birds in our woods as I walked the dog on our series of trails.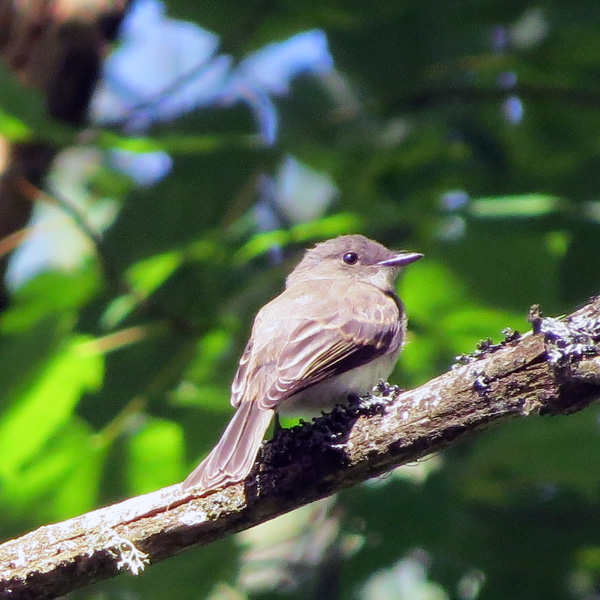 So, while it is frustrating to search for warblers in fully-leaved maple trees, there's a lot going on lower down with all the "newbies" learning the ropes.  Slap on the bug dope and enjoy summer birds.  Most will be gone pretty soon.  Good birding