Anza-Borrego Desert State Park takes its name from 18th century Spanish explorer Juan Bautista de Anza and borrego, the Spanish word for bighorn sheep. On our last day there, we took a hike up the Palm Canyon trail to check out wildflowers and do some birding.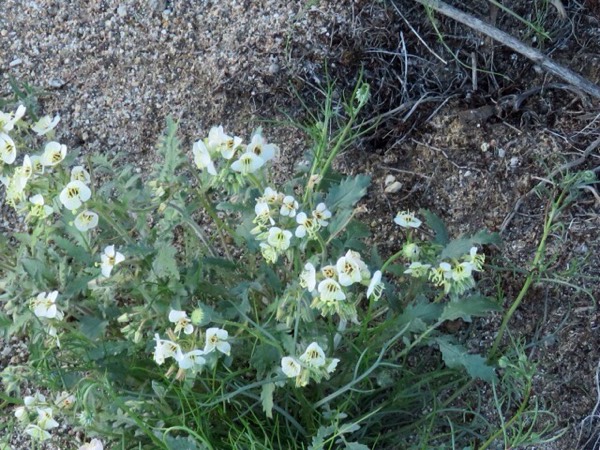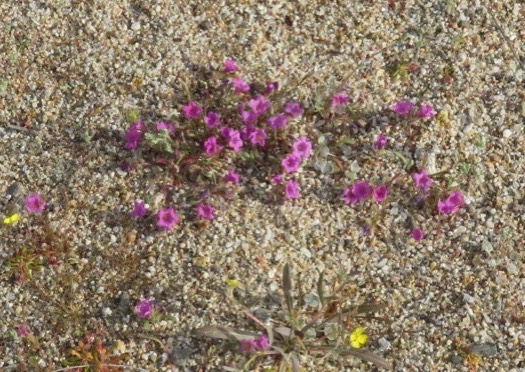 We spotted this hummingbird hawk moth along the way.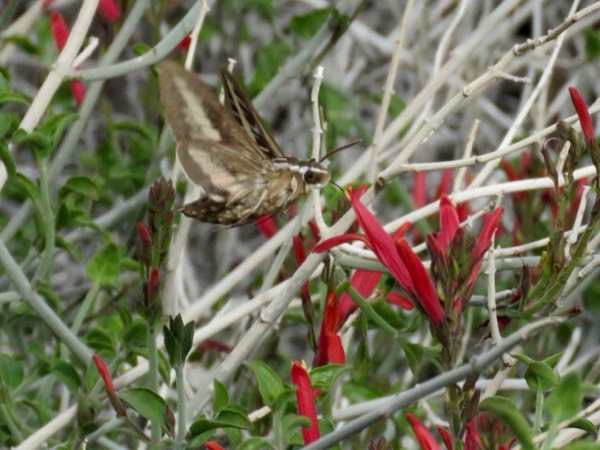 Further along, we saw a hiker intently watching the far hillside and found she had a group Bighorn Sheep in sight. There were about nine, mainly ewes and youngsters, far across the draw.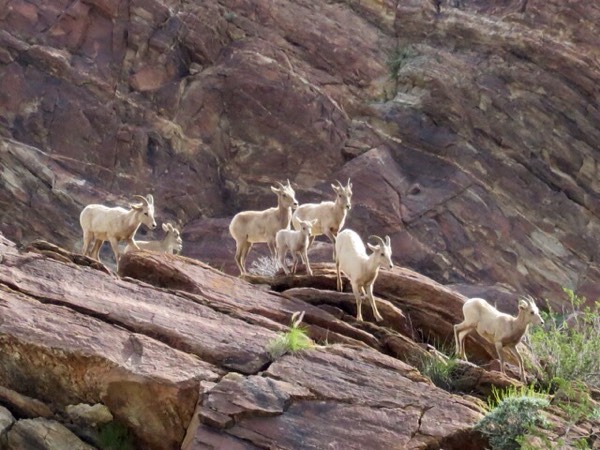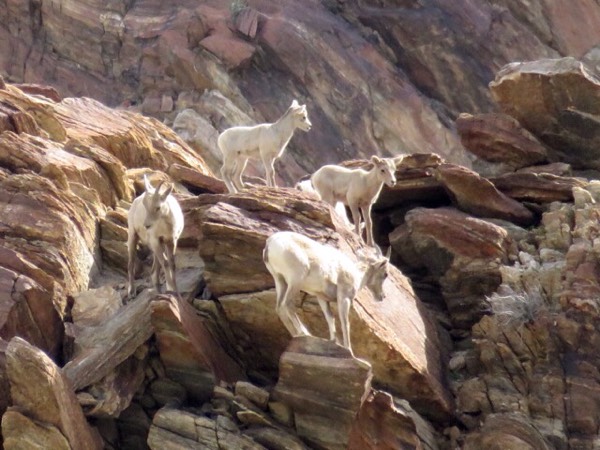 Returning, we ran into a larger group, being gawked at by the many weekend hikers. There were a couple of big guys with this crew.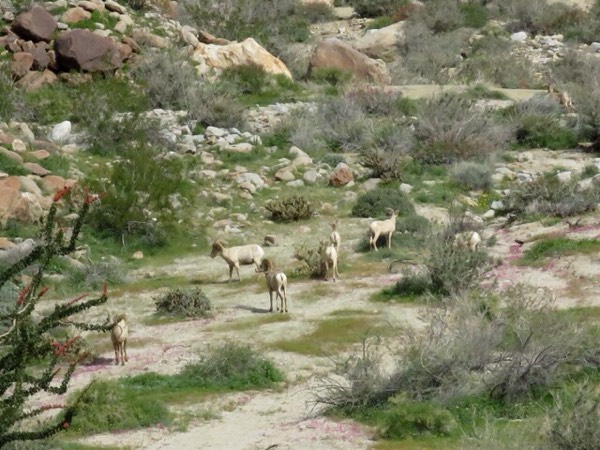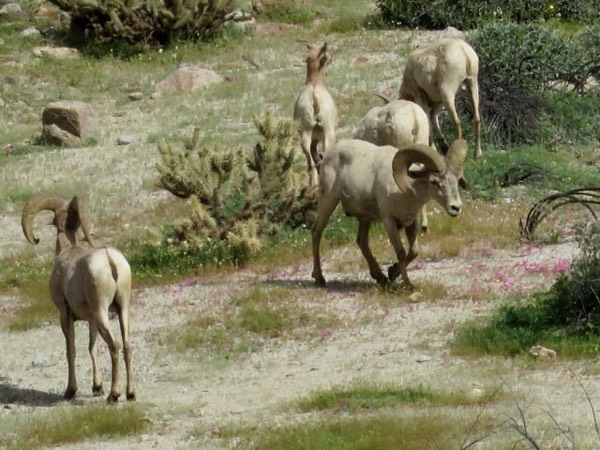 In spite of the Saturday crowds, it was a great finish to a week-long stay. Next is the Pacific Ocean and sea breezes for a new set of adventures.