Well, in spite of my last post on taking our sweet time returning, we've decided to make a run for it from Mississippi, trying to stay ahead of some thunderstorms in the forecast, as we feel the tug of the Green Mountain State. We head for the Chattanooga area today (Saturday.)
I wanted to share some images that I took in Texas and Louisiana last week of some birds showing their breeding plumage. The first is an odd couple, a Cattle Egret (I had never seen the rust color) and a Tri-colored Heron.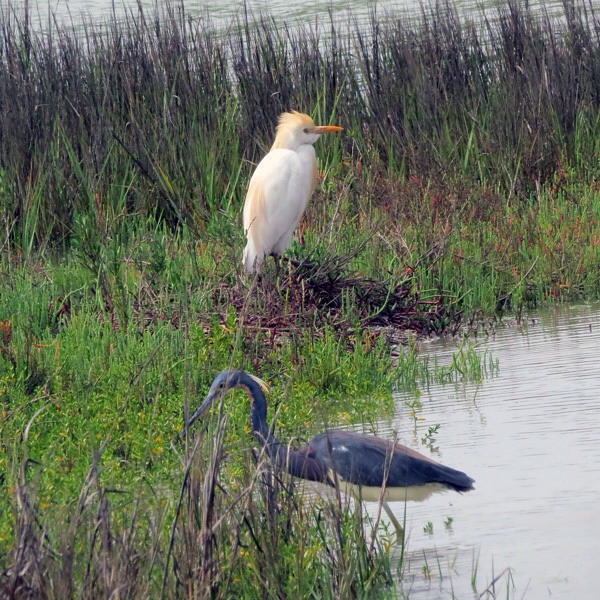 Just a little further along, I spotted this Great Blue Heron looking quite dapper.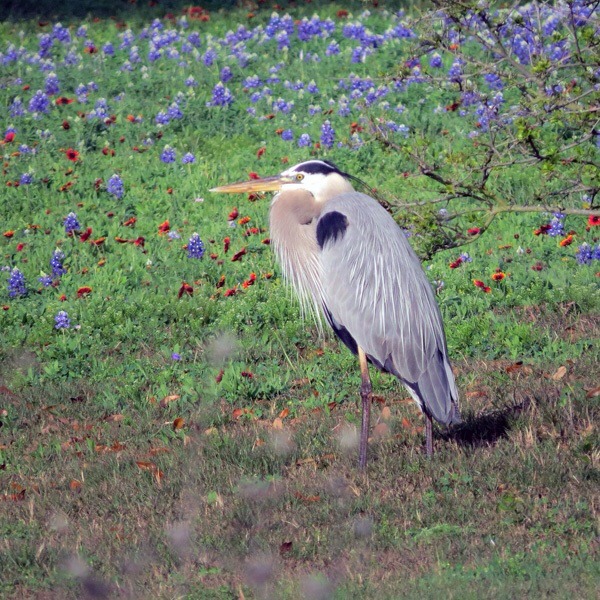 We didn't see many Roseate Spoonbills this trip but this one, actively feeding, is well on the way to full breeding plumage.
When you take photos of perched or resting birds, often they are preening. Just as you shoot, the beak goes down to get to work. I dump tons of such images but this Great Heron just seemed to take the cake. I stood there, camera raised, foot on the dog's leash, just waiting, and waiting. He won the battle because right after this shot, he flew, gronking away at us.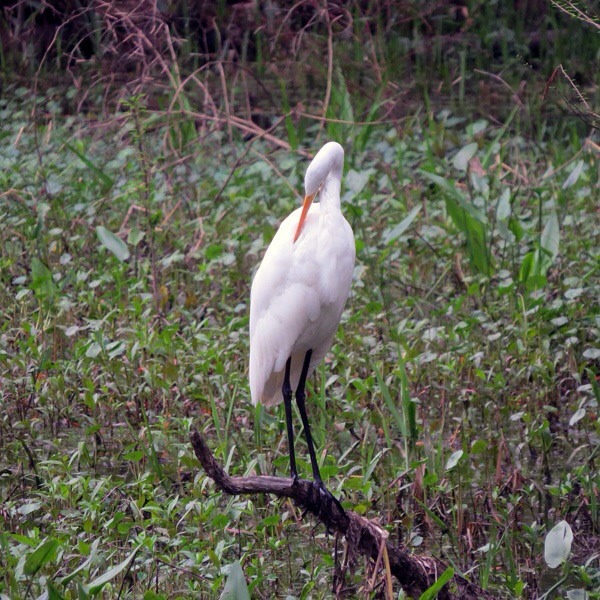 Still a handsome bird – and one that we won't see again for a month or two in Vermont.