The Southwest is packed with travelers – perhaps it's the lower fuel prices, the need for some fresh air after a putrid election season, or just the boomers spending their kids' inheritances, but I've had a challenge getting camping spots and sometimes seem to spend more time planning than birding. But why whine, the weather is great as are the birds. This Bewick's Wren thrilled us at Patagonia as it sang and was answered by a buddy.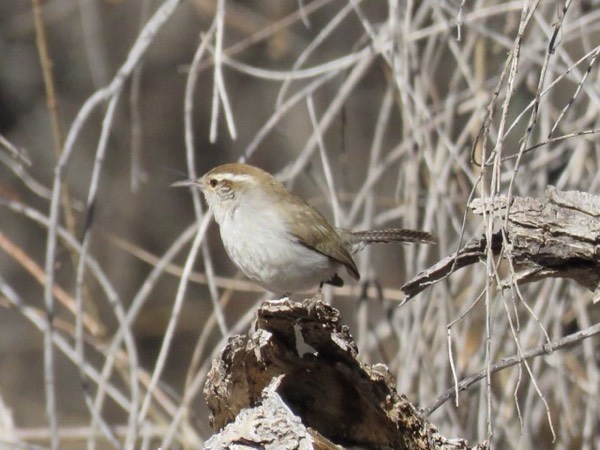 We've been seeing Green-winged Teal since Texas and they never fail to impress us with their markings.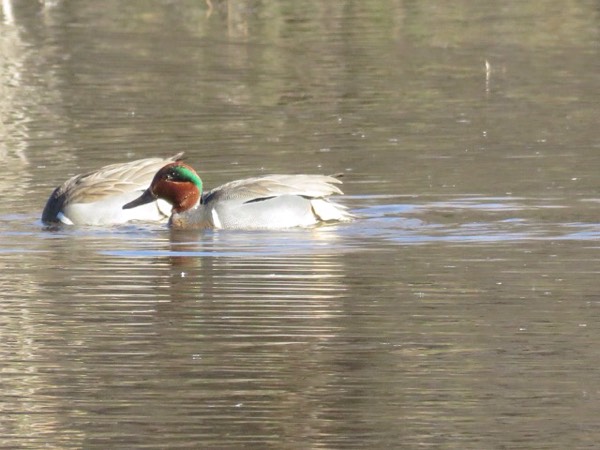 On the other hand, sparrows in general are our nemisis – we've gotten better on gulls and terns but these are the next challenge.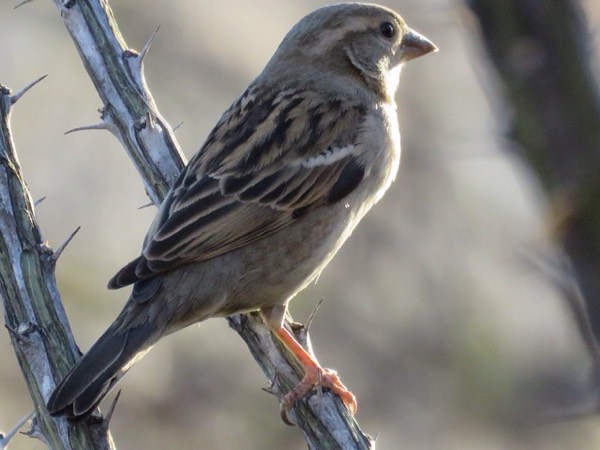 This Dark-eyed Junco is a lot different from its eastern cousins.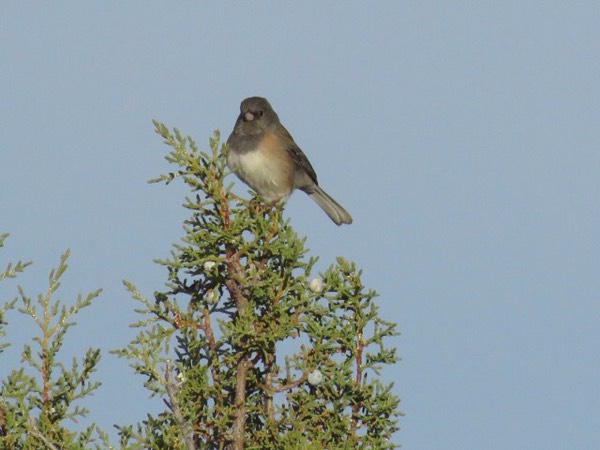 The Western Bluebirds were delightful to see on an early dog walk in Payson, Arizona.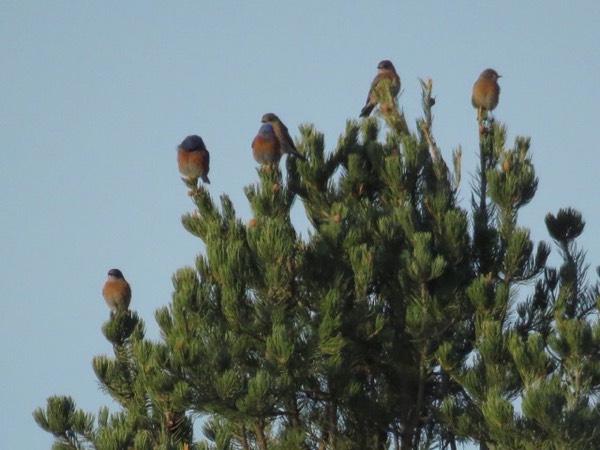 Curved-bill Thrashers are amazing morning songsters with quite a repertoire rivalling the Northern Mockingbird.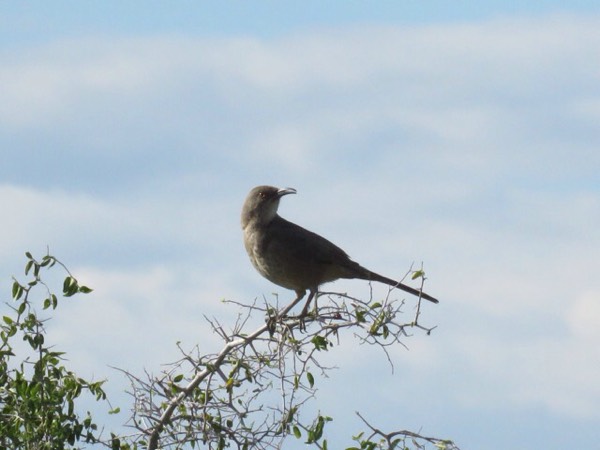 This sunset at Patagonia Lake is typical of the evening and morning light show in the skies of the West.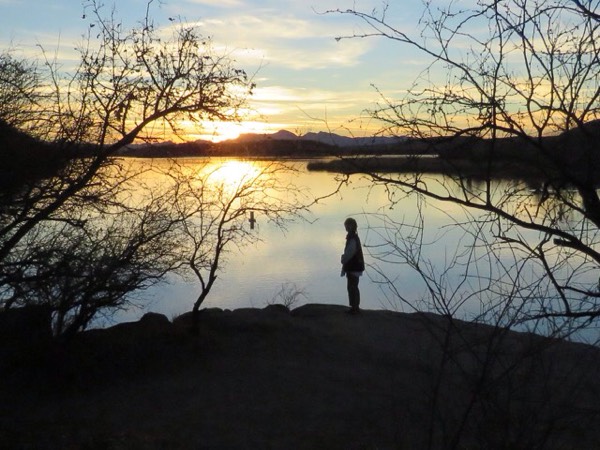 The van windshield is replaced and we start moving west starting at Organ Pipe National Monument and then Anza-Borrego Desert State Park. California here we come.