I had no idea how much water northern North Dakota had until driving mile after mile of ponds, ditches, even lakes. There were ducks everywhere but I was really surprised to see many cormorants and even more gulls.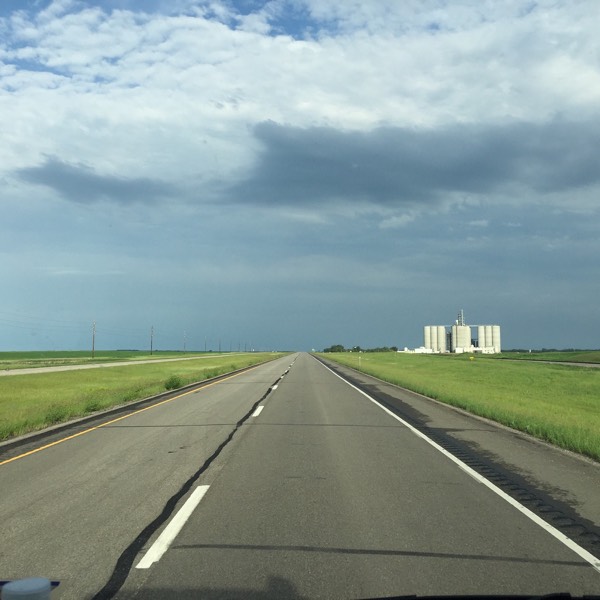 We had awoken early due to a thunderstorm and more were forecast so we hit the road early on Sunday morning. Public radio is interesting here: they had a program, which is on routinely, where a professor, a Thomas Jefferson scholar, takes on the role. He was discussing design issues which he picked up from his time in France….. you get the point. Later, I tuned into a church service which sounded a lot like Episcopal – but of course was Lutheran. I tuned in after the sermon just as communion was starting so much of the broadcast was happy organ music while folks shuffled up to received the bread and wine. I sang along with one hymn but they could use a better organ. It was an interesting diversion and in a way, grounded me for the rest of the journey.
Before long, we came into fracking territory with open flares, pumps, and all the trappings of the Bakken shale oil boom – which has tailed off but still cranking. Thousands of white pickup trucks, big "man camps" with hundreds of small RV-style apartments, hastily thrown up motels and restaurants, and many miles of pipeline snaking across the green hills. It was ugly – much worse than the parts of west Texas we visited.
Fortunately, about 12 miles south of the worst of it, we came over this bill and the vista of the Theodore Roosevelt National Park. So how to react? Pull off and take a stupid selfie.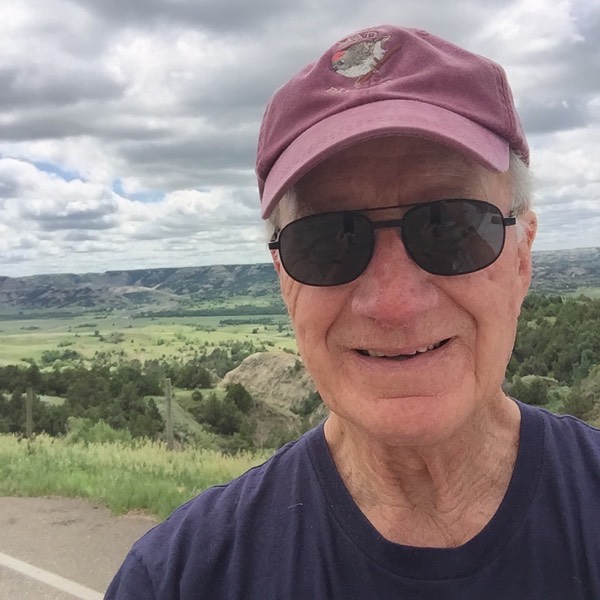 The Juniper campground lies along the Little Missouri River and like most NPS sites, does not have hookups nor does it take reservations. We have a nice quiet site and just a short path through the trees brings us to this sight.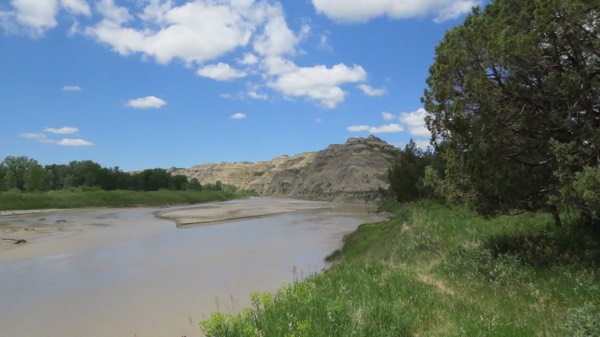 The geological features here are truly amazing. There's a scenic drive that Penny and I took Sunday evening. Here are a few shots from the drive.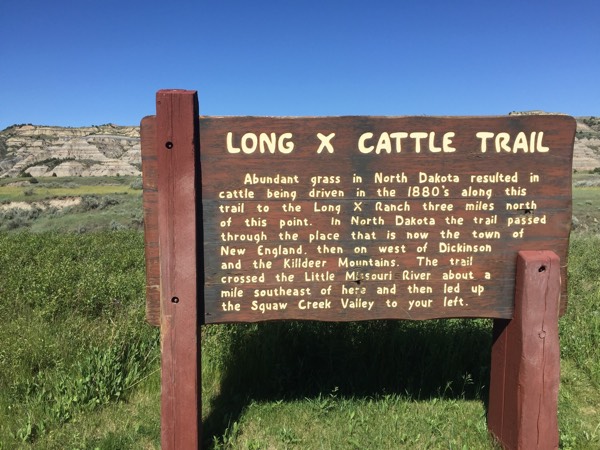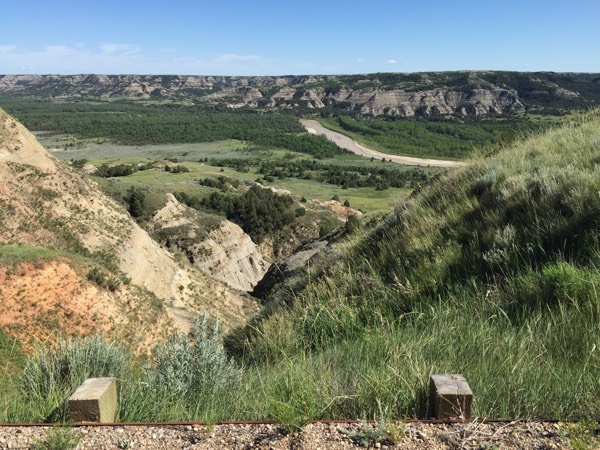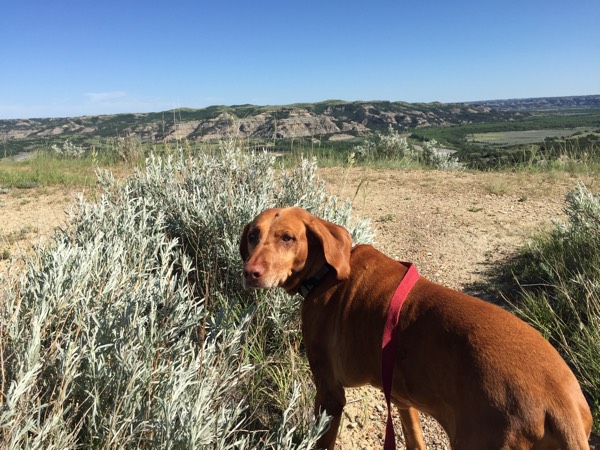 The birding here has been quite good and I will let you know why in my next post. There's no signal here – have to drive five winding miles to get coverage. Trying to do this with a cell phone, transferring some photos from my camera to my laptop and then syncing to my iPhone, is challenging. It's a little backwards but driving the Lewis and Clark trail at 70, with air conditioning, kept things in perspective. And then Monday morning, as I was leaving the park to get some groceries, two big bison were in the road, just doing their thing. Which, whatever it is, is on bison-time. I blew the puny van horn, they just stood there. Finally, I eased between them too close for comfort. I had visions of having to call Progressive with a wild bull story.