In Vermont, we have running skirmishes with red squirrels who are able to outwit about any "squirrel-proof" feeder. We also worry about Black Bears and in the summer, honey bees on the hummer feeders. The last two days, I have seen some feeder poachers who are just as tenacious, but also humorous.
The first was the Gila Woodpecker trying to deal with the sugar water feeder at the visitor center. Why beat your brains out for sap when someone has already drilled the holes. He sized it up and hanging on for dear life, went for it.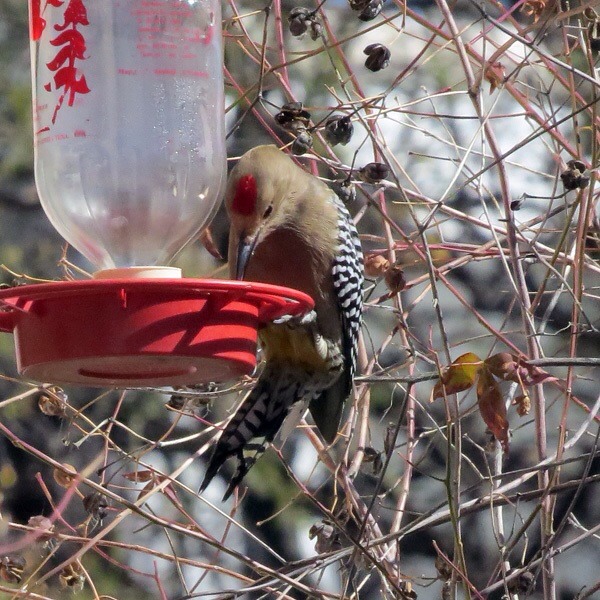 Mary and I visited a famous birding site here in Patagonia – the Paton's homestead. (I likely write a post about it, its history, and its future) but suffice it to say that birders from around the world have been coming here for decades. The Paton's are deceased but their backyard is a treasure-trove of birds.
We were sitting there, admiring Gambell's Quail and some Anna's hummingbirds when this pale-colored little buck showed up, jumped the fence, and approached the feeder. (It wasn't his first trip to this rodeo!)
He is Arizona's other deer, the Coues, is a subspecies of the white-tailed deer. Coues deer are most common in Arizona's southeastern mountains, but range up on to the Mogollon Rim and into the White Mountains. They are most abundant in areas of predictable summer precipitation. They prefer woodlands of chaparral, oak, and pine with interspersed clearings.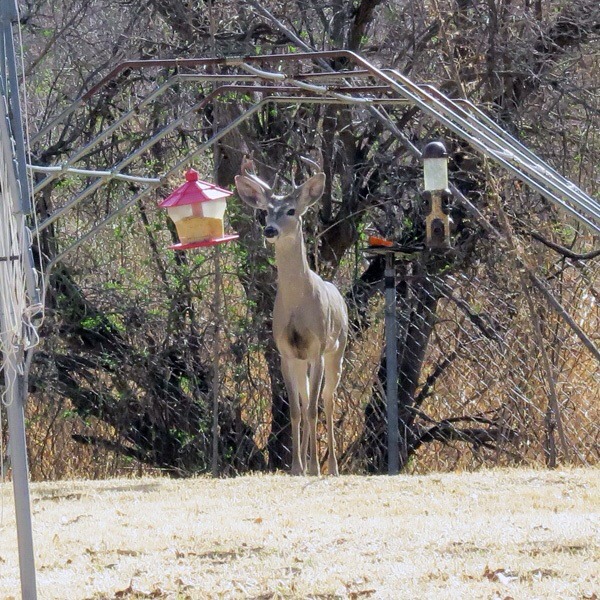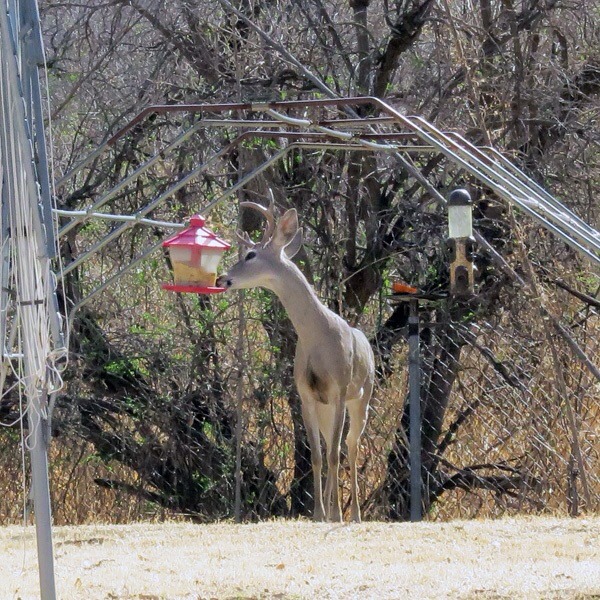 The host shooed him off and he just calmly jumped the side fence, and then showed up again about five minutes later, repeating the whole performance. After about the third time, he just barely made it over the fence – we joked about him too full of corn and seeds. He wandered off but I think he's got a good gig going.