We had guys from a RV repair service out of Tennessee, who winter in the Valley, come by to size up the work on our sagging belly pan. I had devised a plan to fix it but it was a two-person job so when Casey showed up alone, I pitched in and we got it buttoned up fine in less than an hour. Mary and I leave for Falcon Lake State Park in a couple of days so it's nice to have it done.
Meanwhile, I've been trying to pick off some birds I have missed. Let me share with you some of the diverse birds that make this place so special.
Perhaps my favorite is the Vermillion Flycatcher. They are my kind of bird – active in their flycatching and brilliant in coloration. Unlike their Least, Willow and Ash cousins who are impossible to identify without calls, these hotshots just put on a show.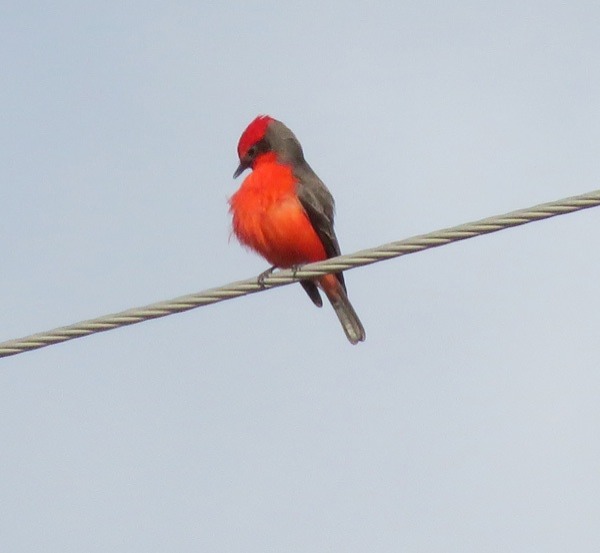 Just as brilliant are the Great Egrets.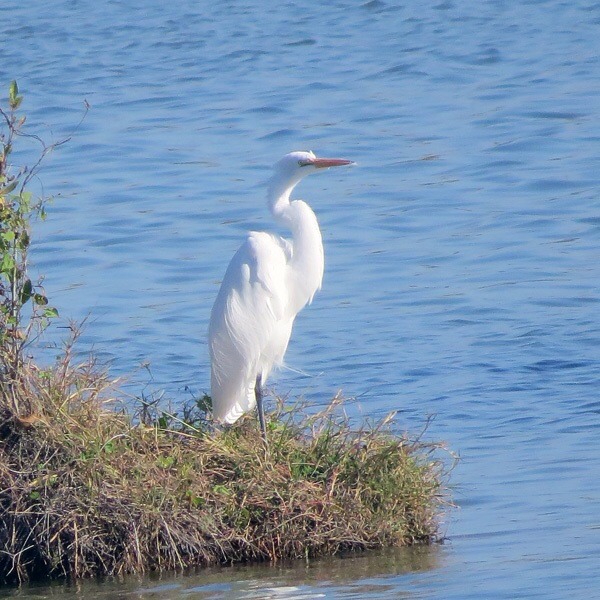 We see six doves here: White-tipped, White-winged, Inca, Mourning, Eurasion-collard, and Common Ground. These three young Commons were hanging out yesterday morning – begging for a caption.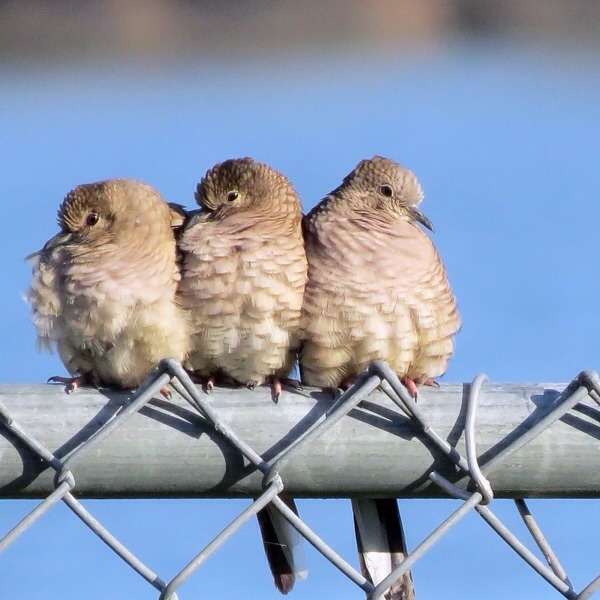 One of the ineresting fishing birds here is the Anhinga, aptly known as "Snake Bird."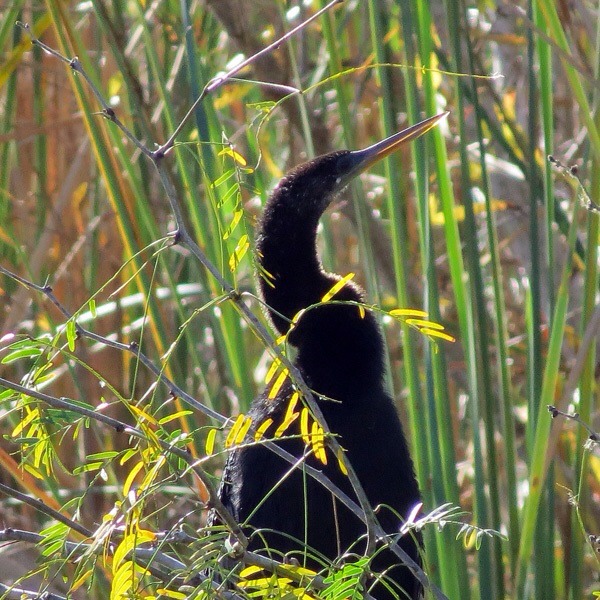 I'll put up a few more shots in a day or so – the 4G system is completely overloaded here. We're moving to the boonies next week so we will see how that works out.
A month from now, we'll be in California. Time to start easing westward.