I got into birding and travel with our Airstream about seven years ago, just before I turned 70.  I bird here in New England and during the winter, in the Southwest US where we have gone with our Airstream camper. A relatively novice birder, I love to share what I have learned with others. Likewise, I like to tell you the tales of success and failure in keeping our aluminum home in traveling order.
Other interests include beekeeping (we have three hives), butterflies, walking, flying (I just sold a '46 Luscombe), paddling, wood cutting/splitting, local food, and sustainable living.
My wife Mary and I owned a 1999 Airstream Safari and traveled to the South and Southwest for six winters.  Mary died of lymphoma in March of 2016 but I plan to continue traveling as part of the grief process of celebrating the wonderful relationship we had for over a half century. I have purchased a 2011 Airstream Interstate and will be accompanied by our faithful Vizsla, Penny.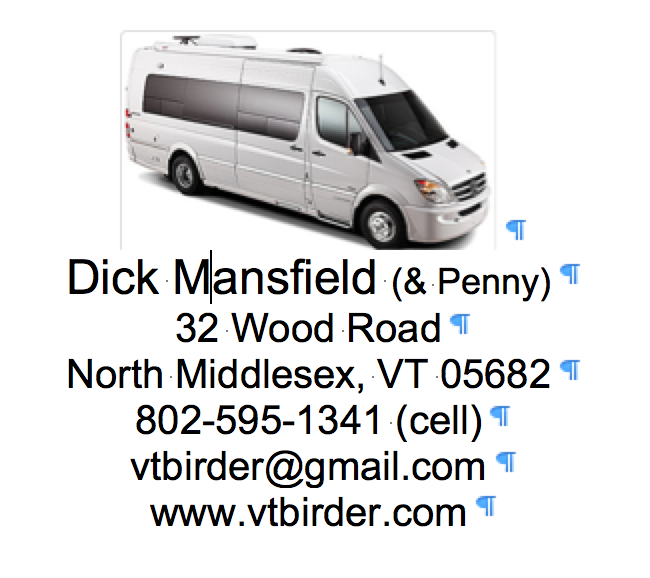 Please sign up and follow my posts.
Photo for header is a stop on I-10 enroute , Texas from Falcon Lake State Park.  2/14/2011 – 7:26 PM