I met a Canadian birder several winters ago in Texas who had an interesting side hobby: she collected birding vanity license plates. So now, one of the things I do as we travel the country with the Airstream is keep an eye open for birder license plates and snap a photo of each one.I try to get a little info on the owner but sometimes the vehicle is unoccupied. It has led to some interesting stories and some interesting people.  Here is  the one that got me started: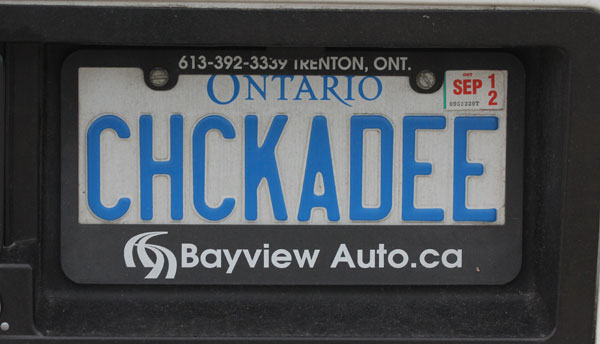 I came across this at Estero Grande State Park and while not meeting the birder, later found out a lot about him and hope to meet him next trip.
I met the next birder at Falcon State Park and he's definitely a "twitcher," one who chases birds. Owner of a new Airstream which was packed with collectables of all sorts, he was out bright and early and home late.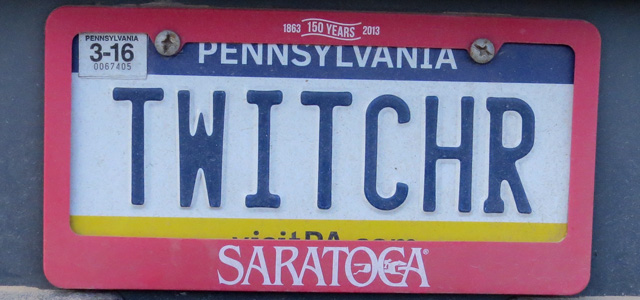 This plate is one that I spotted in a parking lot in Texas but never met the owner.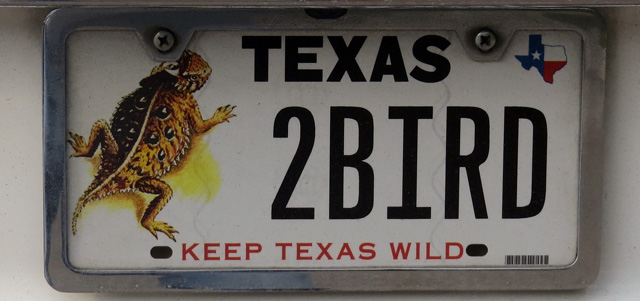 I finally have the iconic Vermont plate, the one that everyone down in Texas mentions when they see my green tags. It is Fred and Chris Pratt's "Pipit" which I see on the backroads of Vermont and in Texas. In Vermont the plate is often muddy from their outings but here it is.
Do you have an interesting plate or know someone who does?  Why not take your phone a grab a photo of it and send it to me:  vtbirder at gmail.com.