Our 15-year-old refrigerator died on us in Texas and we limped home tripping over coolers in the Airstream.  We also started with ice at $.99 for 20 pounds and saw the price increase to $3.75 for 10 pounds as we headed north, where banks of ice awaited us along our driveway.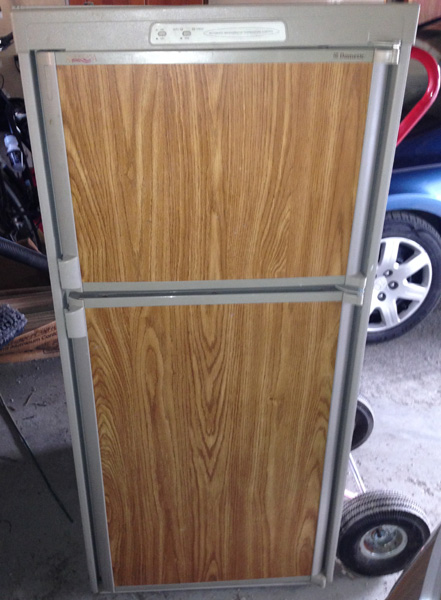 After some research and reading, I decided not to screw around with repairs but instead replace the unit with a factory-new one.  And in the Mansfield tradition of never hiring someone when you can mess up the project yourself, I ordered a refrigerator and removed the old one yesterday.  It's probably not a tough job — famous last words — but I read the manual, took some photos of wiring and fasteners, and went for it.  The unit weighs a little over 100 pounds but it fit through the door and I have a hand truck with which I could move it.  So we now have a refrigerator in our garage.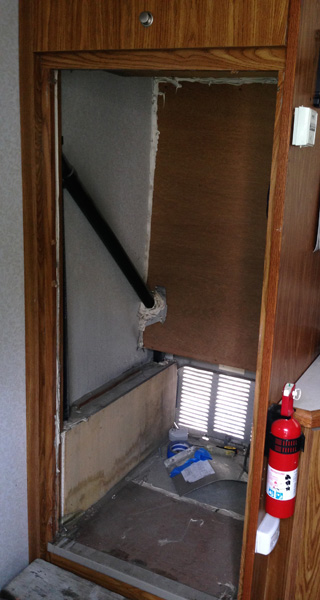 I am hoping that the new unit, when it arrives, will fit into the opening ok.  It should (and I should check the measurements as we prepare.)  I'll likely need some help getting it into the Airstream and into place but then, the connections should (emphasis added) be rather easy. (I slid the old one out since it is toast.)
I have a go-to guy, my brother Barry, who has installed two refrigerators in his Airstreams so if I get into trouble, he'll get a call.  He's coming by today so I plan to pick his brain about finishing this task.  We'll miss stumbling over the coolers as we move about the rig.  Stay tuned for the next, and hopefully final, installation episode.